Safety is the key principle of life. Life becomes challenging without discipline. The same is the case with your work life. Having formal OSHA training will help your workplace become safe and secure. The Occupational Safety and Health Administration (OSHA) is the government agency that regulates workplace safety across the USA. OSHA tries to ensure protection for all workers against occupational hazards.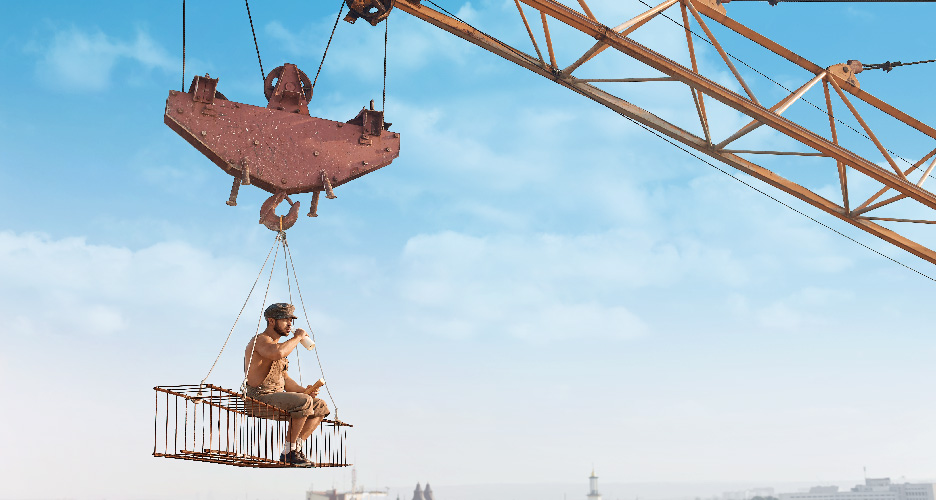 OSHA Training
OSHA mandates employers to provide employees with comprehensive knowledge about any hazards associated with their nature of work. Since it is advantageous for employees to obtain OSHA 10 Hour and OSHA 30 Hour cards, it is recommended by Federal OSHA to pursue OSHA Outreach training. Hence, it is not enough for employees to take a class and get relevant knowledge about OSHA standards. They quiz employees about their regulations to fully ensure they understand the requirements.
OSHA outreach courses are not a necessary requirement. However, several employees use it as a foundation for training and are also required for various industries. The OSHA 10-Hour Construction Course is perfect for any individual who doesn't have a lot of time but still wants to pick up a side hobby or second job. You might end up saving a decent amount of money after training for only 10 hours!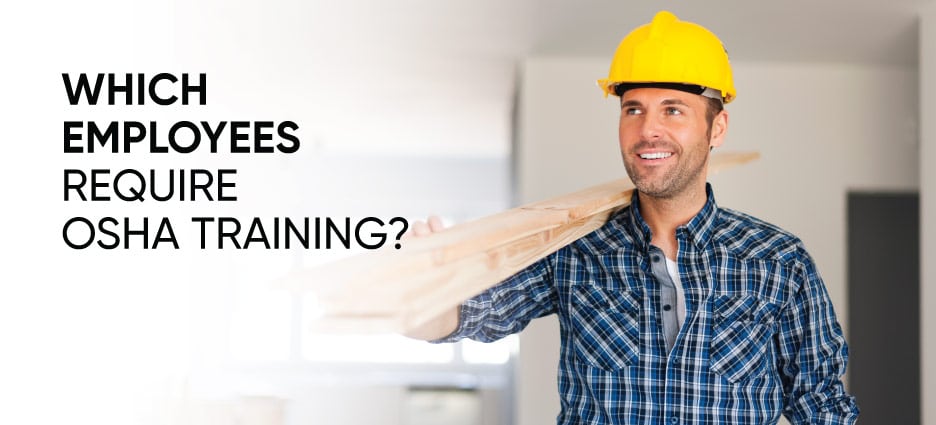 Which Employees Require OSHA Training?
The most important employees that require training are the full-time employees. However, employers must not ignore the other employees that work for them. Their training is essential as well. Newly hired employees should get training in all aspects. Part-time employees should get training as and when required. Just because they work fewer hours in the week does not exempt them from OSHA training. Workers working on the night shift and the management staff also need to be trained. These groups must not be overlooked where safety training is required. It is equally important for them to be aware and educated.
OSHA Courses
OSHA divides all industries according to various standards. Industries such as Agriculture, Construction, and others follow the respective guidelines, whereas the general industry covers all the other existing industries.
An extremely comprehensive course is available on OSHA outreach courses where you can either put in a few hours of your time to understand the guidelines and training for construction or you can put in OSHA 30 Hours of proper time and consideration to get a deep analysis of how to perform better in OSHA guidelines.
Based on the amount of responsibility that will have to be undertaken in order to manage the whole team with all the employees and workers.
Certain protocols and safety measures require special training. Hence you may categorize it as functional-specific training.
The courses are eventually named based on their industry and the responsibility that must be entailed. Each course is based on function-specific knowledge that pertains to the respective industries. Moreover, customized courses are also available to employers so that they can easily understand their duties in relation to their workers. One of these industry-specific courses is OSHA 30 Construction, intended for workers seeking jobs as supervisors or managers in a reputable construction industry. This course provides knowledge about essential site safety topics such as Personal Protective Equipment (PPE), potential site hazards, Fire protection, and many more to enhance the skills and abilities of workers to counter safety management procedures effectively.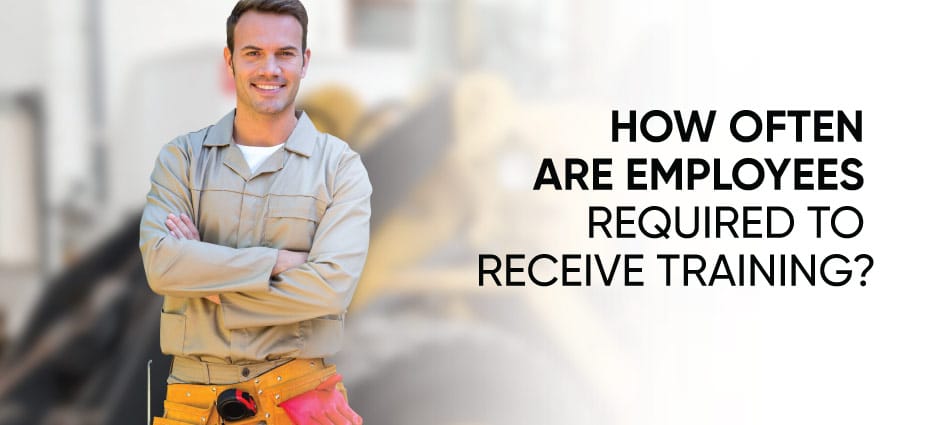 How often should employees get training?
Employees need not constantly update and refresh their training on an annual basis. Only certain scenarios make it vital for them to refresh their knowledge and receive further training. Your workplace may conduct follow-up training in the event that:
The workplace has introduced new hazards.
Safety regulators change policies and requirements.
The employee has been unable to apply his previous training properly and has inadequate knowledge.
The frequency is about to come to an end.
OSHA Training Institutes
OSHA training institutes are educational institutes that aim to provide all employees of an organization with sound knowledge of occupational safety. These centers conduct various seminars and lectures relating to health and safety methods and guidelines. Moreover, they also offer outreach courses to make the process easier for the employees. However, the outreach program is voluntary and not required by OSHA, yet it provides basic information about workplace hazards. The overview of these outreach programs consists of employees being able to recognize, avoid, reduce, and prevent hazards along with educating them about their own rights, how to file certain complaints as well as the responsibilities of the employer.
Even though certain states and organizations may require extensive knowledge, it is not required by OSHA, and therefore, none of these courses is counted as an Online OSHA certification. Hence, OSHA training is extremely important for all employees, be it part-time, full-time, or even night shift workers across all industries, such as construction and agriculture. This training gives them the knowledge they need in order to safeguard themselves and their work environments. If you want to train your employees and workers, visit and check out our OSHA outreach courses. Depending on which one is most suitable for you, you can select it.
The duration of the training can vary from half a day to several weeks. The training is also paid for by the employers on behalf of the workers. After the training, you will receive a DOL card or certificate stating you have completed all necessary requirements.