The Occupational Safety and Health Administration (OSHA) mandates all employers to provide all workers with easy access to a clean washroom. So OSHA bathroom break laws are outlined in OSHA's sanitation standards (1910, 1926, 1928). Hence, OSHA restroom requirements are in place to help protect workers from urinary tract infections, bowel issues, and bladder problems when a bathroom is not readily available. While OSHA bathroom break laws offer a broad overview of the key requirements employers have to meet, it does not recommend any particular toilet policies. So according to OSHA restroom break regulations, workplaces are expected to draft their own policies that comply with OSHA standards. Therefore, OSHA mandates employers to:
Allow workers to leave their work to use the toilet as needed
Ensure provision of a decent number of washrooms for their workers
Refrain from putting unreasonable curbs on toilet use
Ensure that curbs on restroom use do not cause delays
Further OSHA restroom rules may vary in different states or localities. Employers must also ensure that their policies comply with all federal antidiscrimination laws.
OSHA Bathroom Break Requirements
OSHA restroom requirements state that workers at all work locations must have access to sanitary restrooms. However, there are some exceptions. OSHA bathroom break laws do not apply to mobile crews or normally unattended job locations, such as at construction sites, as long as they can travel to a nearby toilet that meets OSHA standards. Therefore, it should take no more than 10 minutes to access such toilet facilities.

According to OSHA restroom requirements, farmworkers should not need to drive more than 0.25 miles from their farm to access a restroom. So employers need to set up a system so bus drivers, assembly line workers, and other constant coverage workers can request a substitute when they need to use the toilet. So, employers need to honor OSHA restroom rules so long as there are enough relief workers to ensure there is not an unreasonably long wait.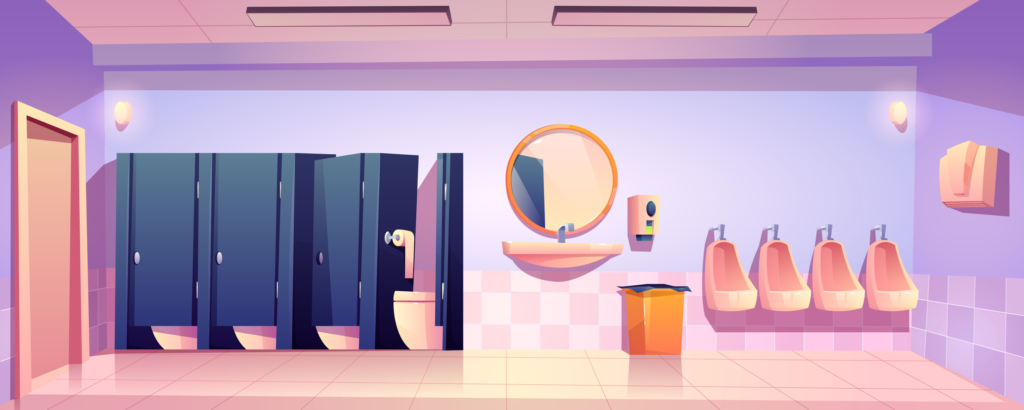 Restrictions on Toilet Use
OSHA bathroom break laws take into account restrictions that may be applied to employees. Employers can not impose unreasonable curbs on washroom use. However, according to OSHA restroom break rules, workers also have a duty to not abuse their privilege. As a result, they should not take an excessive amount of time on toilet breaks. A worker's need to use the toilet can depend on many reasons. They include fluid intake, air temperature, medical conditions, and medications. But some common medical conditions require frequent toilet use. They include pregnancy, urinary tract infections, constipation, abdominal pain, diverticulitis, and hemorrhoids. However, restroom usage frequency can vary from person to person. Therefore, no federal standard or specified schedule of restroom usage is in place.
Restroom Facility Requirements
According to OSHA bathroom break laws, all restroom facilities to have:
Hot and cold running water or lukewarm running water
Hand soap or other cleaning agents
Individual cloth or paper hand towels
Air blowers
Air blowers and hand towels need to be conveniently stationed within the restroom or nearby. So OSHA restroom requirements mandate the minimum number of restrooms that employers need to provide. That number is derived from the current number of workers.
| Number of Employees | Minimum Number of Toilet Facilities |
| --- | --- |
| 1 to 15 | 1 |
| 16 to 35 | 2 |
| 36 to 55 | 3 |
| 56 to 80 | 4 |
| 81 to 110 | 5 |
| 111 to 150 | 6 |
For every additional 40 workers, the workplace needs to provide one additional washroom fixture.
OSHA Bathroom Break Laws for Transgender Workers
According to OSHA bathroom break laws, everyone should be allowed to use the restroom that matches their gender identity. Therefore, people who identify as men should be able to use men's restrooms. Consequently, people who identify as women should be able to use women's restrooms. So employees should be able to decide the safest and most appropriate toilet to use. Also, men and women should have separate toilets. Moreover, other restroom options can include single-occupancy unisex restrooms or multiple-occupancy, gender-neutral facilities with lockable stalls.

OSHA bathroom break laws also cater to the needs of transgender workers. Workplaces should be mindful of accommodating their transgender workers. Therefore, restroom policies should give them the respect they deserve. However, it is not acceptable to ask a worker to provide official documents for them to use the toilet facility they feel is most appropriate for them. And employers can not ask workers to use a separate toilet because of their transgender status.
Can Employers Monitor Restroom Break Times?
In 2014, a Chicago workers union filed a complaint with the National Labor Relations Board (NLRB) because its employer, WaterSaver Faucet Co, curtailed their toilet breaks to 30 minutes a week. This comes out to just six minutes a day, which is against OSHA bathroom break regulations. They alleged 19 workers had been disciplined over this policy. Furthermore, managers were said to offer financial benefits to workers who didn't use the bathroom at all. The company installed a tracking system that needed workers to swipe their ID cards for toilet access. The NLRB decided to defer the final judgment. It was hoping both parties could come to a resolution through arbitration.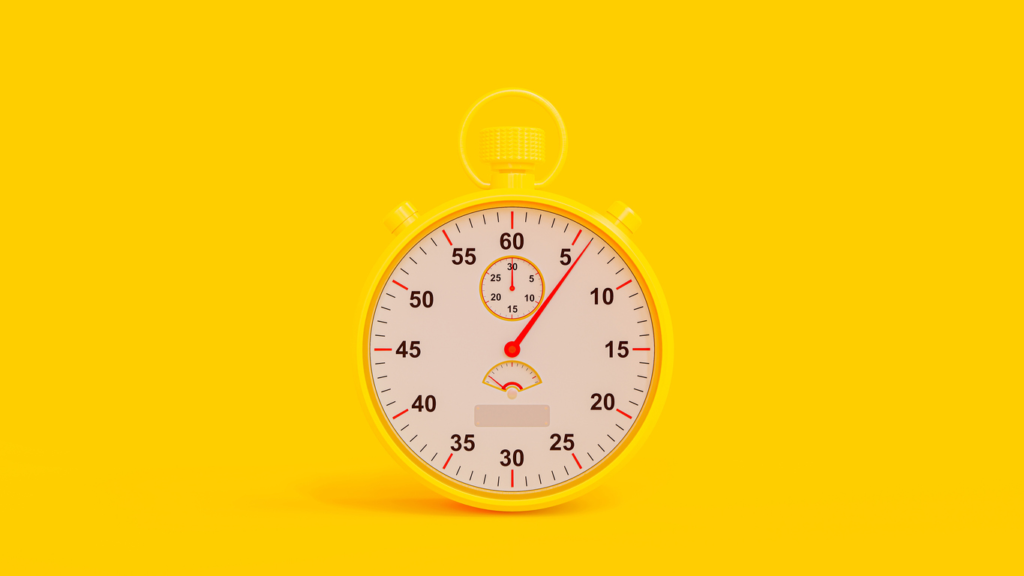 In 2019, a British company, StandardToilet, developed a toilet that discourages long restroom trips. It slopes downward, which makes it uncomfortable to sit on for over five minutes at a time. Similarly, Amazon came under fire after a workers survey revealed they limit their washroom breaks to avoid getting penalized. Amazon has installed an automated system that tracks workers' toilet break times, along with their other activities. Such activities go against the spirit of OSHA restroom break regulations.

Thanks to technology, employees' work activities are already so intensely scrutinized. So the question that begs to be answered is: Can employers monitor your time in the bathroom?

From a legal point of view, employers need to pay workers for breaks shorter than 20 minutes. This is outlined in the Fair Labor Standards Act. However, both employees and employers need to cooperate in this regard. According to OSHA, employers can not enforce unreasonable curbs on washroom use. But employees also can not take excessively long toilet breaks. Hence, both employers and employees need to be accommodating to make this a win-win situation for everyone involved.