The Forklift Certification

The OSHA requires forklift certification before employing a person as a forklift driver/operator. This Forklift Certification of a trainee should state that:
Along with the date and name of the training provider, "The OSHA forklift training has been completed by the driver"
Along with the date and name of the person who evaluated the driver "The evaluation test has been successfully passed by the driver"
However, OSHA does not require a driver's license from forklift operators. OSHA only emphasizes the importance of forklift training and being OSHA forklift certified.
The following points are focused on the OSHA forklift training program for forklift certification, they are;

Must have knowledge about the main points of forklifts for safe forklift exercises.
The trainee must have general knowledge about different types of vehicles that will be used in training as training is not only regarding forklifts, but also such type of heavy machinery.
knowledge about hazards and accidents which could be caused by using a forklift.
The trainee must know about general safety rules regarding industrial forklift and trucks.
In OSHA, the employer who is giving training to these trainees is responsible for above all duties.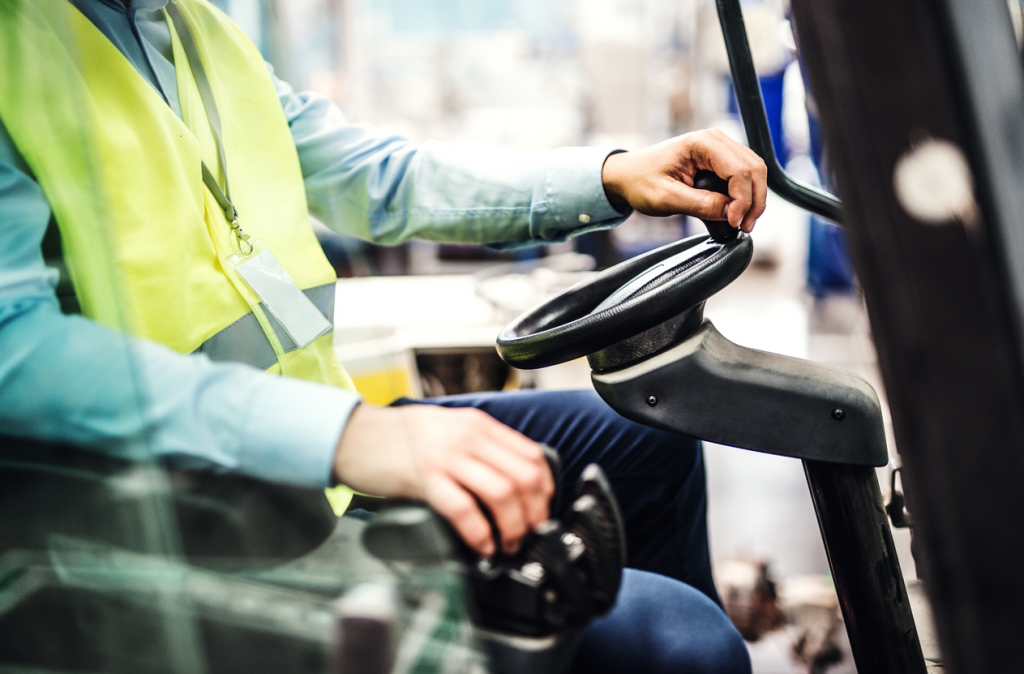 Why OSHA Emphasis Importance on Forklift Certification?

The Occupational Safety and Health Administration (OSHA) emphasis great importance on Forklift Certification and its requirements. According to OSHA, annually, 35,000 fatal/serious and 62,000 non-serious injuries occur regarding forklifts. Further data from the Bureau of Labor states that in 2015, the forklift hazards caused the deaths of approximately 96 United States workers. For the safety of forklift operators, the Washington State Department of Labor and Industries stated that forklift operators with improper/incomplete training or the ones who drive forklift carelessly, are more prone to dangerous and hazardous situations and also to death. According to the Washington State Department of Labor and Industries, a careless and untrained forklift operator could become as dangerous as an unlicensed driver of a motor vehicle. Upon getting adequate training, you will be able to comply with the following:
Know how to use a forklift appropriately and safely.
Must understand and follows information on forklift hazards, precautions, and directions.
Trainees must be able to distinguish between cars and forklifts.
A complete understanding and knowledge of their forklift, its controls, and overall management
understanding of engine and motor operations
How to drive a forklift while controlling the movement of the machine.
Those who know how much weight a forklift can handle and how to keep balance while lifting.
It is essential to do a vehicle inspection before commencing work.
Drive the vehicle over uneven or slippery terrain such as terrain with obstacles, slick floors, or surfaces with load restrictions, the driver needs to know how to manage the vehicle.
Understand the maximum weight capacity of their vehicle should be knowledgeable about it.
Can load and unload the freight.
Stay at least 20 feet away from other members of the public.
Maneuvering on slopes, use a combination of maximum and lowest load.
Requirements for the Certification

How could one become eligible for the certification of Forklift from OSHA, The Occupational Safety and Health Administration? The requirements are provided below!
Before being forklift certified, the employee has to demonstrate the following skills and their learned practices in front of the trainer so that trainer can make sure if the trainee is eligible for forklift certification or not.


This blended method of guidance for forklift certification will help the most in getting OSHA forklift certified as it concludes almost all of the points to be eligible for OSHA forklift certification. OSHA also provides online forklift safety training videos to help more their trainees and also trainers.
It is the responsibility of the employer who provided trainees with forklift training to make them competent, confident, secure, and most importantly to make them manage hazardous situations in their forklift training.

After every forklift certification requirement is approved, the trainer will provide the trainee with a certificate that will include the trainer's name, date of the evaluation, and person(s) names that are performing evaluation or training. According to OSHA, a certificate that lacks the above-mentioned points will not be approved as OSHA Forklift certified.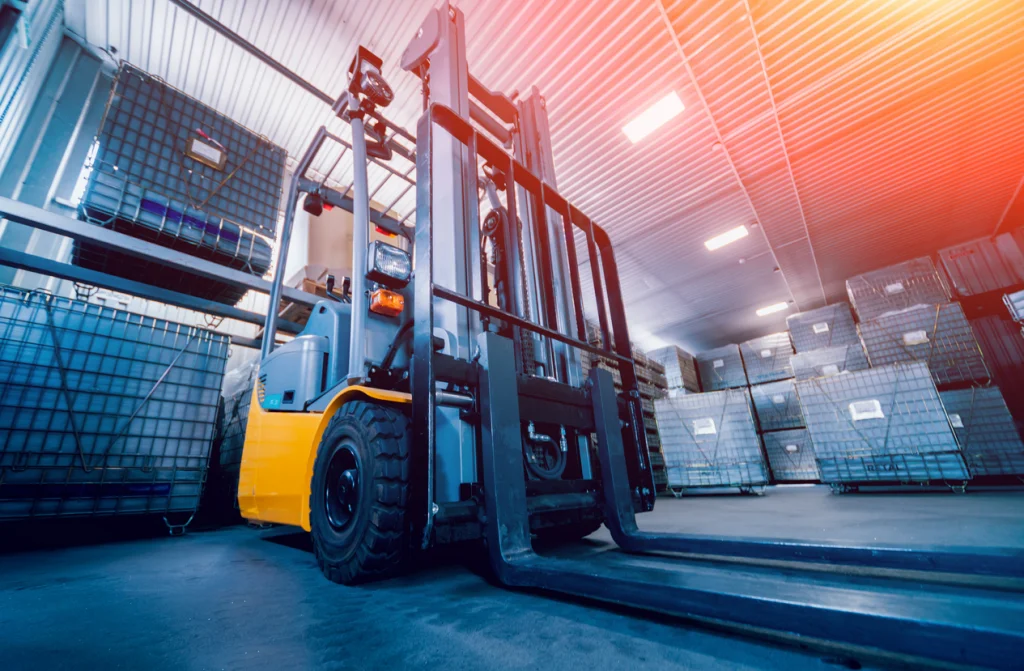 Types of OSHA Forklift Trainings
The 3 Years Cycle.

Even after being certified by OSHA forklift training, after a long period of 3 years, the training is no more effective and has to be refreshed. This is the duty of employers who trained them.
According to the Osha Forklift Certification:
"Employers must also certify that each operator has received the training and evaluate each operator at least once every three years."
In this refresher training, the employee has to make sure that the trainee knows all of the key points to handle forklifts and has passed the quality test for OSHA forklift certification.
The Corrective Refresher Training

As it is mentioned that forklift certification expires after every 3 years. It is not important for forklift operators to receive any additional training in these 3 years. The already possessed training is enough. But, if the operator shows some unprofessional skills then refreshing training is a must to get. Such type of additional training becomes a must when;

The forklift operator is observed to operate a vehicle in a not-so-safe manner.
The operator just came in contact with an accident or hazardous situation.
When somebody has reported about forklift operator that reveals a report of using a forklift in an unsafe manner.
The Refreshing Training for Different Circumstances
The refresher training becomes necessary when:
The operator of the forklift machine is assigned to deal with a different kind of forklift.
When changes in the condition of the workplace take place. Such as sifting of the workplace.
Always keep in mind to provide additional Forklift training to trainees if such circumstances take place always to fulfill the requirements of OSHA forklift certification. Remember that employees must receive additional OSHA forklift training to keep on the right side of all OSHA forklift certification requirements. You can learn about Forklift safety and Electrical Safety and Fire Protection by enrolling yourself in the OSHA 10 Hour General Industry online training course. This course provides basic knowledge about several essential site safety topics, including selecting and employing Personal Protective Equipment (PPE) and potential site safety.