Construction has traditionally been seen as a conventional business that is resistant to change. However, technology has played a critical part in modernizing this industry in recent years. One of the most significant issues that any builder or developer faces are determining how to speed up the development process while lowering construction costs. This is where technological advancements are assisting in the construction of higher-quality homes at a faster rate. Companies should focus on digitalization, innovative technology, and new construction techniques. This will boost productivity and efficiency in the construction business. In addition, getting yourself enrolled in OSHA 30 Construction will not only boost your productivity but will also enhance your skills in terms of managing, controlling, and preventing site hazards.

Project managers understand that installing the correct software can help in an efficient workplace when it comes to productivity. While implementing new technology can be difficult, the end result is a more efficient and productive project/job site.
HOW CONSTRUCTION TECHNOLOGY HELPS
The key to installing this new technology is to provide adequate support and instruction to assure the team's success with it. Giving the team the skills and confidence to use current technology on a project helps increase communication and production. On large-scale building and infrastructure projects. Many of today's most popular software, technologies, and gadgets have proven themselves. Drones and mobile devices make it simple to monitor the job site from a distance. Workers will be able to report potential hazards more quickly.
Technology can also assist your staff in staying safe by providing them with alerts. Wearable technology can assist in keeping track of how long someone has worked. Taking breaks and resting is essential. Tired workers are more likely to make mistakes that lead to injury. Below are some of the technologies that are changing the game and paving the path for advancement.
Technology in The Construction Industry
MOBILE DEVICES AND APPS
Mobile devices are the most extensively used modern technology. Workers can access, document, share, and modify vital project information while on the job site thanks to their simple apps. Rugged construction, better-lit screens for reading in bright daylight or bad weather, and industry-specific components like barcode scanners and radio-frequency identification readers are all features of heavy-duty devices designed expressly for field use (both of which can help track shipments, equipment, and materials).
It's often assumed that the future of mobile will be devoid of any devices. Wearable technology is likely to be the next "great thing," a pit stop on the route to hardware engineers attaining the elusive goal of totally undetectable ways to modify reality.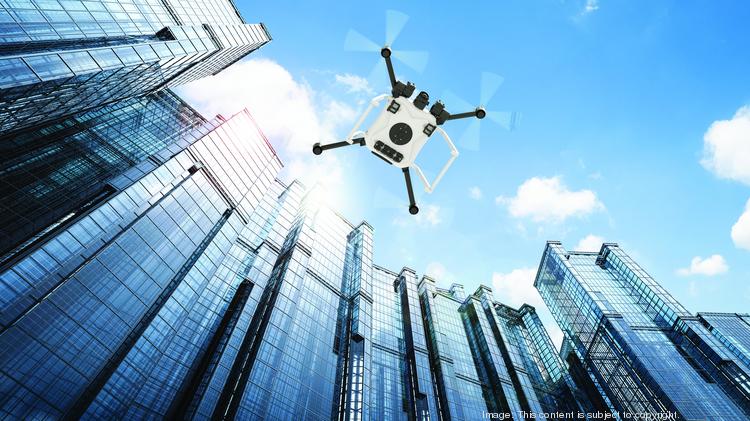 DRONES
Drones fitted with cameras, sometimes known as unmanned aerial vehicles (UAVs), have been used for several years to collect data in regions that are difficult for humans to reach. Site assessments and inspections can be aided by captured photos, as well as a project team's awareness of the progress and as-built circumstances. Drones are used to keep an eye on logistics, deliveries, and the workforce. Drone footage is being converted into 3-D images that can be compared to architecture designs by some companies.

Advanced cameras and lenses that can record better photos, as well as improved real-time communication between drones and software on the receiving end, are all expected to improve. There's also the possibility of using sensors to keep track of things.
GPS TRACKING
Any corporation that controls an equipment fleet has found GPS tracking to be a godsend. Each vehicle's GPS hardware communicates with a "home base" satellite, allowing management to track their vehicles in a short time. Future GPS tracking developments, like other technologies, are anticipated to include more connectivity with other systems. Fleet monitoring software and telematics systems can give real-time information on field and equipment conditions, which can be fed into a central dashboard to improve operations.
TECHNOLOGY IN THE CONSTRUCTION INDUSTRY 3D-PRINTERS AND ROBOTICS
In the construction business, 3D printing gives a greater reduction in manufacturing time. That's because the machines are extremely rapid, with some of them capable of producing a 600 to 800-square-foot (55 to 75-square-meter) home in as little as 24 hours. 3D printers are also completely automated, removing the possibility of human error. The machine only has to be supervised, although the majority of the manufacturing process is automated. Furthermore, 3D printers do not require any additional tooling. They have the structure programmed and just build it; there is no need for additional support, new materials, or other considerations that traditional methods necessitate.
Concrete is the most widely used construction material, whether it's used to make components or full structures. In 2016, Dubai's first workplace was 3D printed utilizing robotic arms in a variety of configurations. Additionally, robots are assigned to destroy structures, place bricks, dig, and do other tasks. Inventors are aiming to increase the agility and scalability of these activities.
WEARABLES
Wearable gadgets with visualization augmented and mixed reality capabilities. As smart glasses and hard hats have a lot of potential in the construction industry. Precision, efficiency, and safety can all be improved with the use of these visualization tools. This will improve worker safety, productivity, and risk management. Technology-enhanced safety vests, smartwatches, and health monitors are among them.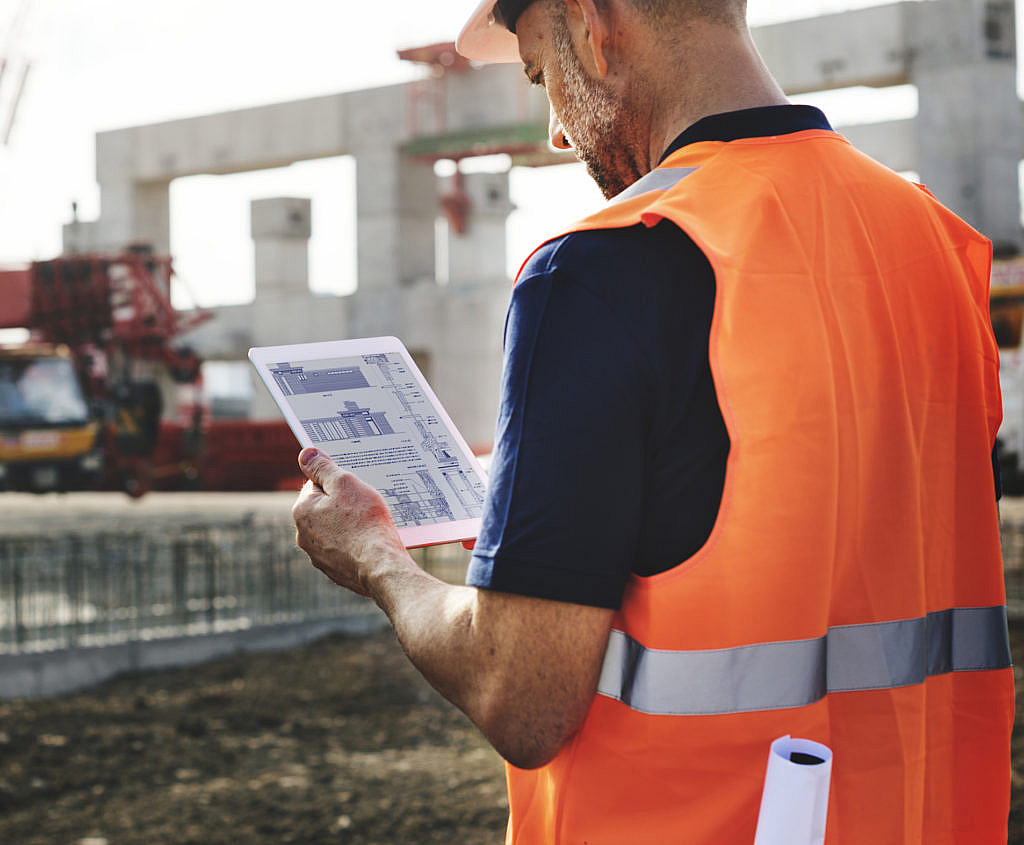 GREEN TECHNOLOGY
The concept of developed sustainable and eco-friendly buildings is gaining ground among homeowners and builders alike in the construction industry. People are building homes in more environmentally responsible ways. However, this construction approach makes use of green technologies, which implies that resources are used efficiently during the construction process. Some of these eco-friendly construction approaches have already achieved substantial popularity around the world, from conserving water by putting dual-flush toilets in your structures to adequately insulating property to ensure reduced reliance on heating/cooling mechanisms.
Integrated equipment and tools, telematics, mobile apps, autonomous heavy equipment, drones, robots, augmented and virtual reality, and 3D printed buildings. All looked futuristic 10 years ago, are nowhere, and are being installed and used on the job sites around the world.
Technology can assist construction companies not only enhance productivity and deliver high-quality projects, but it may also have a positive impact on health and safety. Innovative equipment and gadgets, such as light-up hard hats and responsive clothing, are simple to implement and could be critical in assuring the safety of employees.

Construction companies are beginning to embrace technology. Companies that develop and use construction technology gain the benefits of enhanced productivity, improved teamwork, and on-time and under-budget project completion, resulting in higher profit margins. However, It's a bitter pill to swallow, but we've reached a stage where companies that don't invest in new technologies and solutions are losing ground. Construction companies who refuse to innovate are more likely to fail. Moreover, those construction industries whose workers have OSHA 30 certification perform well in the market in terms of financial stability and productivity.