Many companies mostly neglect workplace injuries, which result in consequences as serious as fatal accidents and amputation. Conversely, proactive site safety practices and appropriate work safety awareness lead to fewer accidents, incidents, and OSHA violations. This blog will make you understand how crucial yet common mistakes can result in significant workplace injuries and how to take useful preventive measures against workplace hazards through credible facts and figures.
Most Common Construction Injury statistics According to OSHA
What are OSHA Construction Injuries?
Within workplace safety statistics, OSHA recognizes two categories of incidents: injuries and illnesses. These categories distinguish between incidents that harm employees and those that result in long-term or chronic health effects.
Injuries
Stated down below are some most common injuries which are stated by OSHA:
Illness
Illnesses include both acute and chronic illnesses stated by OSHA:
Workplace injuries may seem very general, but it's one of the most ignored issues. Unfortunately, failing to address this issue could lead to accidents and incidents that jeopardize employees' safety and well-being. As such, this matter must be given due attention and consideration to ensure a safe and secure work environment.

Listed down below are some of the causes of workplace injuries and OSHA Violations which an employee and employer should keep in mind:
General violations
$7,000 per violation
Serious violations
$25,000 per violation
Willful or repeat violations
$70,000 per violation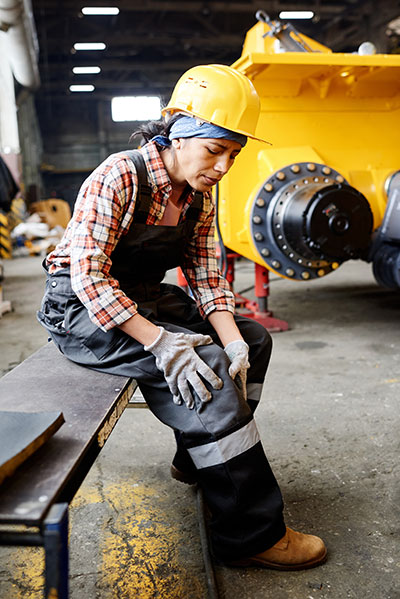 Failure to abate
Up to $15,000 per day
Failure to report
$5,000 minimum per violation
OSHA General Violations
$15,600 for 30 days
OSHA Statistics 2023