HAZCOM known as hazard communication is needed at organizations and offices working with unsafe materials. OSHA outreach courses provide employers with OSHA 10 and OSHA 30 programs to help eliminate hazard risk. Hazardous material can be perilous and requires appropriate preparation for all businesses and representatives of the organization to be protected consistently. In almost every workspace, hazardous chemicals are constantly present for various tasks and products. To be assertive that the use of these hazardous chemicals is safe for the workplace, employees, and the environment. A list of hazard communication standard is required and must be followed at all times. OSHA Outreach Courses consist of OSHA 10 and OSHA 30 program which includes HAZCOM training.
The United States Occupational Safety and Health Administration (OSHA) specifies that hazardous material producers and shippers should assess the risks of the hazardous material along with the safety information sheets. OSHA has made adhering to the HAZCOM norms obligatory for pretty much a wide range of organizations that exist in the United States. There are various HAZCOM standards that should be followed in order to avoid an OSHA fine.
HAZCOM – OSHA 10 and OSHA 30:
OSHA 10 and OSHA 30 HAZCOM programs are designed in a manner that is easier for the employee to follow and identify the nature of hazardous material. The HAZCOM system also helps identify the risk associated with hazardous material. Furthermore, it assists employees on how to stay safe. OSHA outreach training on HAZCOM is a vital step for the safety of companies that deals in hazardous materials. Below are the OSHA HAZCOM guidelines for hazardous materials,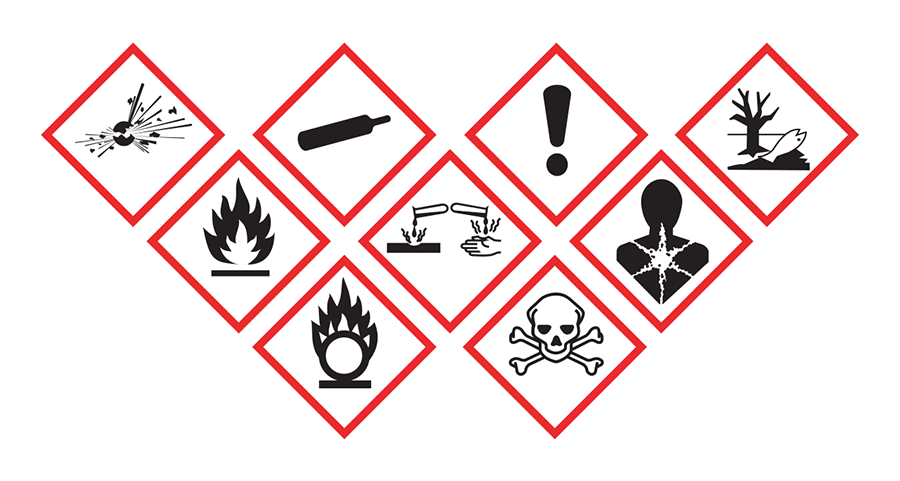 Labels: Osha's guideline indicates how to read labels on hazardous materials. These labels identify the true nature of the hazardous material. These labels help employees to get detail about hazardous material.
Pictogram: HAZCOM guidelines also include a pictogram. There are 8 different types of pictograms that help to identify the risk associated with the chemical. Pictogram identifies chemicals as being corrosive, flammable, explosive, and etc. Every employee must understand the pictogram and the danger present with it.
Globally Harmonized System: A vital step of the guideline is the globally harmonized system in a workspace. However, the system also consists of visual communication standards to effectively deliver vital information regarding hazardous chemicals. It helps provide employees with an understanding of hazardous chemical safety.
Hazardous situation response: Representatives ought to figure out how to react to possibly perilous circumstances. These beginnings by looking into the HAZCOM labels. Firstly, labels are also comprised of a white box that can be utilized to demonstrate what sort of protective gear is required. Therefore, pictograms can assist with teaching workers how they can guard themselves.
OSHA guidelines violations:
For companies operating in the United States, It is vital to comply with OSHA guidelines and standards. OSHA assist individual companies to help them maintain the guideline. Which helps companies to maintain and improve workspace safety. Businesses that require information regarding HAZCOM compliance can find details on the OSHA website. OSHA 10 and OSHA 30 HAZCOM program has delivered significant results in regards to the safety of the workplace. It helped many workplaces to stay safe and reduced the expenses of an unsafe environment in both general and construction industries.
In the United States, OSHA perceives HAZCOM guidelines as a very serious issue. HAZCOM guidelines violations have been the most recorded issue against businesses. OSHA is in the struggle of constant support to companies in regards to HAZCOM guidelines. However, when companies violate these guidelines, OSHA can implement serious penalties. These penalties can include Negative press, Damaged reputation, Increased inspection, and work disruption. This is why every company should take proper measures to ensure their process complies with the guidelines.