Ladders have a wide variety of domestic and industrial applications throughout the world. Construction workers all over the world use ladders in their various projects. So ladder safety is an important aspect of overall construction safety protocols. So the most common injury suffered by ladder climbers is bruising from falling off a ladder. However, bone fractures are also very common. Depending on the nature of the accident, head injuries are also a very likely outcome. There are OSHA ladder safety guidelines to help prevent injuries while working with ladders. To get well aware of ladder safety and other safety-related topics such as Electrical safety, Personal Protective Equipment (PPE), and Permit-required confined spaces, enroll in OSHA 10 Hour and OSHA 30 Hour Construction online training courses that will cover all aspects of essential safety topics as well as enhance your skills as a construction industry employee.
Two main types of ladders are in use. Stepladders and extension ladders. So OSHA ladder safety guidelines are available for using both types.
Step Ladders: OSHA Ladder Safety
Construction workers who use ladders risk permanent injury or death from falls and electrocutions. These hazards can be eliminated or substantially reduced by following good safety practices. OSHA ladder safety guidelines explain what employers and workers can do to reduce such injuries. OSHA ladder safety guidelines define ladders as portable and self-supporting. So they have two front-side rails and two rear-side rails. Generally, manufacturers mount steps between the front side rails and bracing between the rear side rails. So a competent person must visually inspect ladders for visible defects periodically and after any occurrence that could affect their safe use. Defects include, but are not limited to:
Structural damage, split/bent side rails, broken or missing rungs/steps/cleats and missing or damaged safety devices.
Grease, dirt or other contaminants that could cause slips or falls.
Paint or stickers (except warning or safety labels) that could hide possible defects.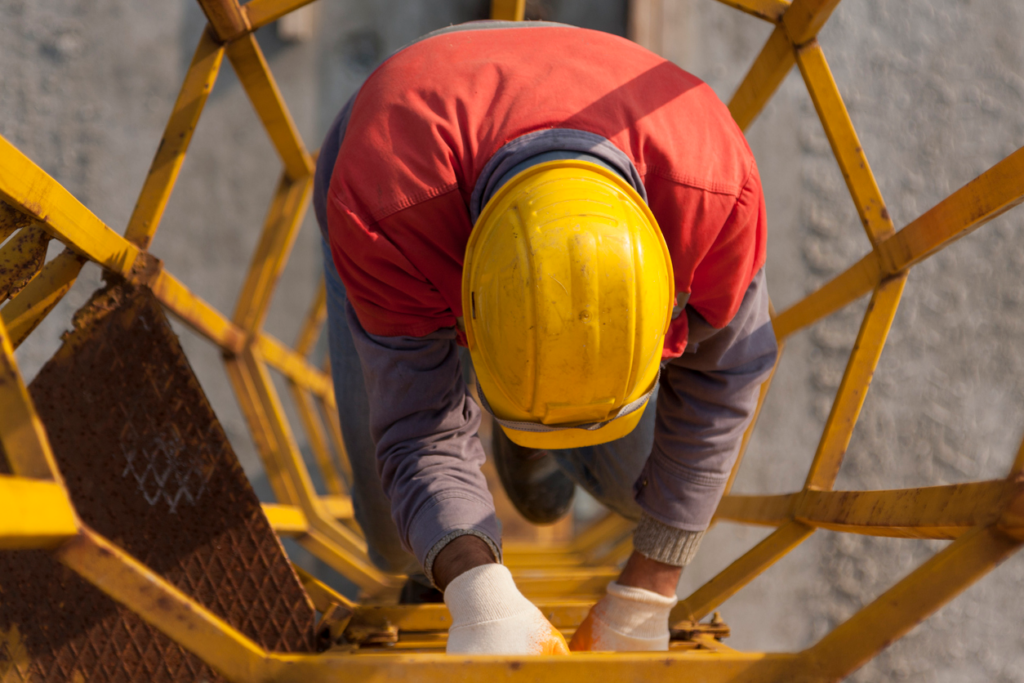 Common Ladder Hazards
Damaged stepladder.
Ladders on slippery or unstable surface.
Unlocked ladder spreaders.
Standing on the top step or top cap.
Loading ladder beyond rated load.
Ladders in high-traffic location.
Reaching outside ladder side rails.
Ladders in close proximity to electrical wiring/equipment.
OSHA Ladder Safety – Do:
Look for overhead power lines before handling or climbing a ladder.
Maintain a 3-point contact foot, or two feet and a hand) when climbing and descending a ladder.
Stay near the middle of the ladder and face the ladder while climbing up and down.
Use a barricade to keep traffic away from the ladder.
Keep ladders free of any slippery materials.
Only put ladders on a stable and level surface that is not slippery.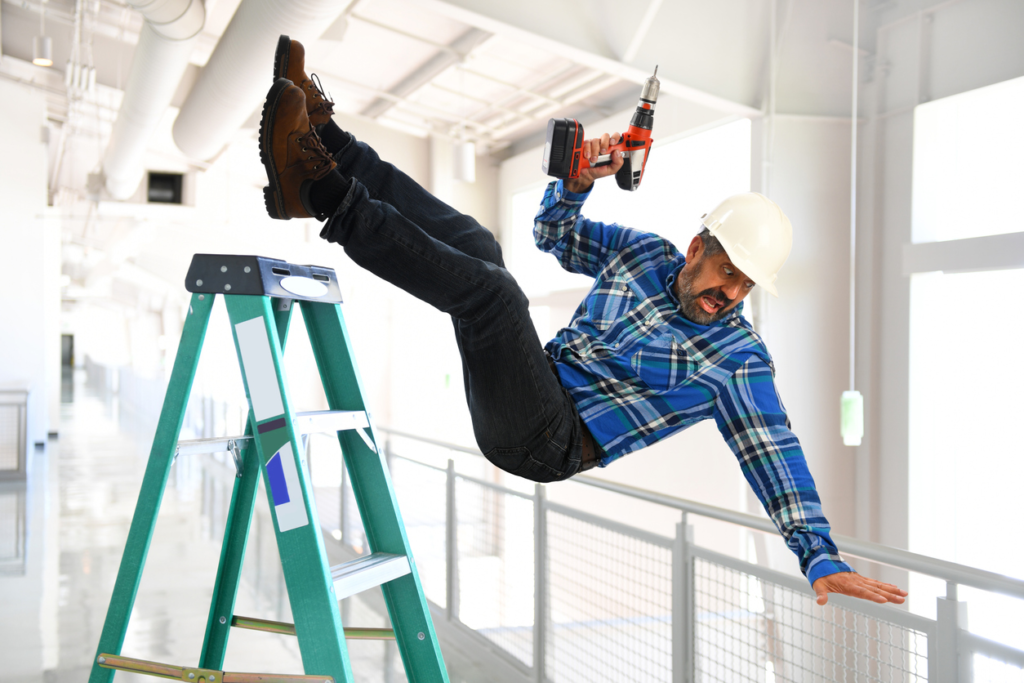 OSHA Ladder Safety – Don't:
Upon completing your online training, you will be able to comprehend the following crucial measures:
Use ladders for a purpose other than that for which they were designed. For example, do not use a folded stepladder as a single ladder.
Use a stepladder with spreaders unlocked.
Use the top step or cap as a step
Place a ladder on boxes, barrels or other unstable bases.
Move or shift a ladder with a person or equipment on the ladder.
Use cross bracing on the rear of stepladders for climbing.
Paint a ladder with opaque coatings.
Use a damaged ladder.
Leave tools/materials/equipment on stepladder.
Use a stepladder horizontally like a platform.
Use a metal stepladder near power lines or electrical equipment.