OSHA Training Crane and Rigging comprise all areas of the use and handling of cranes. Rigging is a method of shifting a large load of slings, ropes, lifting, and other special equipment. The device used to lift and transfer loads are often called rigging. Crane can be quite risky when used unnecessarily. It is the signal person who gives directions to the crane operator and it is important for the crane operator to obey the guidance. All these people have a significant role to play in the basic safety of the operation of the crane. The two-handed signaling course includes the practical skills and information required to use hand or voice symbols to safely conduct moving and tower cranes operations. In contrast, instructions for voice signals are also presented. It is the responsibility of every employer to train the team properly before they start to work and operate. OSHA Training Crane and Rigging are easily available at OSHA Outreach Courses and help eliminate the risk associated with the operation of equipment. All companies must be in compliance with OSHA standards at all times.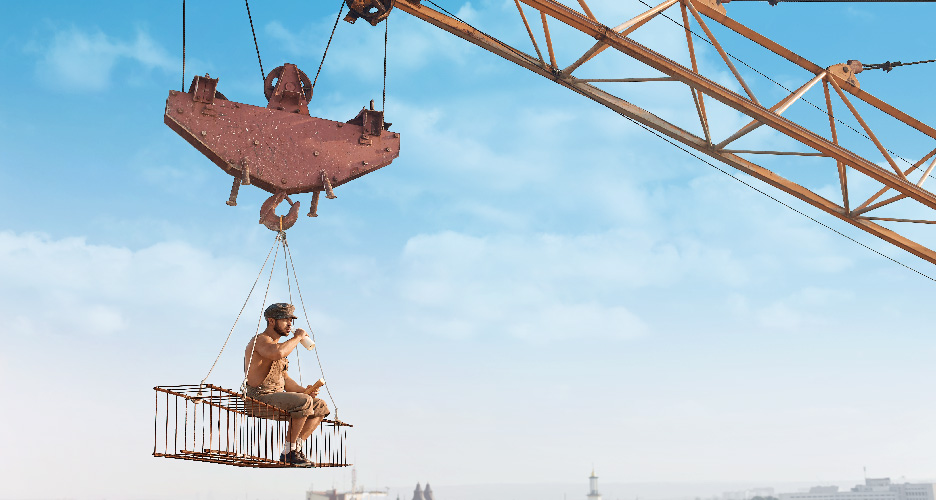 Crane Hazard and Prevention:
Crane is extensively used in the construction sector to transport loading/unloading goods, in the production company to assemble heavy machinery, etc. If mounted and correctly used, the cranes make service simpler and safer. However, even as technologies and risk perception have improved dramatically in terms of protection, safety still requires improvement.
Safety and health personnel helping the construction sector need to provide sufficient instruction and information on accessible crane safety equipment and methods to ensure that these tools are used successfully. There are a few common crane hazards that happen repeatedly. Employers should educate workers about crane hazards and take all precautionary measures. Following are the list and details of common hazards,
Crane Movement: Cranes also need to be bent or pushed to bring the load where it needs to go. This can build snap or crush areas where someone could get critically wounded.
Materials Falling: Each load that the crane raises must be carefully guarded. But even though the loads are covered, there is still a chance of anything dropping off. Those under the crane should stop operating in the field and wear the necessary PPE as this is expected.
Dropped Loads: In case the crane loses its load, whatever it is, it will be crushed. Even cars or buildings can be crushed as a result of the effects of large loads falling from a considerable height. Nobody, even with PPE, can operate directly underneath a crane load for any purpose.
Electrical Hazards: Cranes run at high altitudes, placing them in a bad spot for inadvertently touching electrical wires. The metal inside the crane is an incredible conductor and can induce fatal electrocution. Operators should be aware of all the electrical lines at all moments.
Crane overloading: Cranes can lift an enormous amount of weight, but there are limitations. Crane operators, and those preparing loads, need to know exactly how much weight they can carry. Overloading the crane will cause it to tip over or release the load, which can have catastrophic repercussions.
Crane failures can be devastating, but they can be avoided as well. From initial preparation through pre-operation checks, managers are responsible for enforcing protective strategies and for arming workers with the skills and tools they need to keep healthy at work.

Rigging Hazard and Prevention:
Knowledge and experience allow riggers to identify dangers that can have an impact on hoisting operations. Riggers must be mindful of factors that can have an effect on hoisting safety, influences that limit power, and safe handling of rigging, transporting, and landing weights. It is the employer's duty to provide training to all the staff and make sure that the employee understands all protocols before they start working or operating. Having adequate OSHA online construction training will enable workers to understand the list of common hazards known in the rigging process given below:
Doubtful equipment: Do not use machinery that is considered to be dangerous unless the responsible person has checked its suitability.
Hoist line did not plumb: If the hoist line is not plumbed throughout load handling, side loads are produced which can weaken the machinery. This can cause structural collapse or tip-over, with no prominent indication.
Unknown working load limit: do not presume. Know the working load and the limitations of the working load of the machinery being used. Never exceed those limits.
Weather conditions: when the visibility of riggers or hoist crews is inadequate by snow, fog, rain, darkness, or smoke, extra caution is needed. Operate "all slow" and, if essential, the lift must be deferred. Never run a hoisting or rigging procedure when wind gusts create hazards for employees, the public in general, or property. Evaluate the size and shape of the load to establish whether wind conditions may cause issues.
Malfunctioning components:   Analyze all equipment, harnesses, and slings before use. Destruct the faulty parts. Faulty equipment that is actually discarded may be collected and used by someone who wasn't aware of its problems.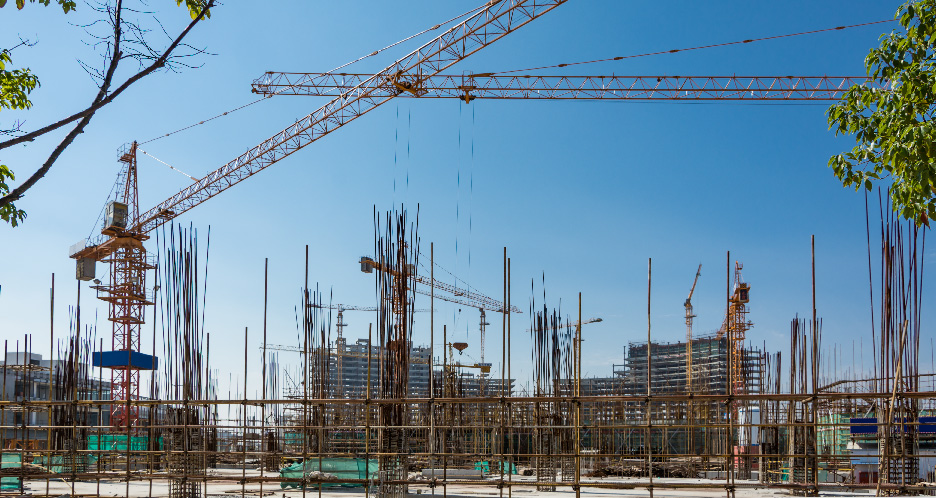 If working with a multi-leg sling it is important to make sure the equal weight distribution on all slings and the perfect balance of the object. The main source of rigging injuries can always be linked back to a lack of experience on the behalf of a rigger. Online training courses such as OSHA 10-Hour Construction and OSHA 30-Hour Construction provide workers with a basic understanding of the concepts of safe hoisting and rigging activities in the construction sector. OSHA Outreach Courses contains courses like OSHA 30, basic Rigging Principles, Crane Safety, and Basic Rigging Training Suite to help companies with crane and rigging safety.