Workers who are exposed to workplace dangers must be trained by their employers. For this reason, OSHA gives training material and funds to charitable groups. And approved training facilities offer OSHA training courses. Furthermore, under the Occupational Safety and Health Act of 1970, businesses must provide a safe and healthy workplace for their workers. Because no paycheck is worth compromising your wellbeing on.
OSHA Mission
OSHA Safety Training Courses aim to guarantee worker safety and injury prevention. Hence, they establish and enforce standards. They provide training, outreach, education, and help. As a result, OSHA Training Courses have helped save numerous lives and limbs. Hence, employees are legally required to be given safety training. Training is critical for workplace safety. Unsurprisingly, new hires are more likely to incur occupational dangers than experienced ones.
Employers should consider safety training as an investment, rather than a cost. As a result, they will experience fewer occupational dangers and increased employee performance. It is advisable to maintain a log of all safety training. As it will provide evidence of training. Additionally, it would help to handle any investigations. Many employees receive safety training. As it reduces injuries and saves lives. Hence, they often request safety training. Employers are legally required to provide a safe working environment. They must therefore work together to decide on suitable training courses. This article will help them figure out which OSHA training course they should choose.
Voluntary or Mandatory?
OSHA does not require anyone to take its Outreach Training classes. However, some regions require training for certain workers.
Connecticut requires OSHA 10-hour course completion cards for construction workers on some public building projects.
Public sector contract workers in Massachusetts must take an OSHA 10-hour training.
Public works projects in Missouri require completing an OSHA 10-hour course. Within 60 days of starting work.
Nevada requires all construction employees and some entertainment professionals to complete a 10-hour course, at least every 5 years. Additionally, construction and entertainment sector supervisors must take the OSHA 30-hour course every five years.
In New Hampshire, workers on government contracts must take an OSHA 10-hour course before starting employment. However, this is only for contracts over $ 100,000.
New York governmental contractors have to complete an OSHA 10-hour course in the last five years. However, this is only for contracts over $ 250,000.
Rhode Island mandates all workers on major state and municipal construction projects to complete a 10-hour OSHA training. However, this is only for contracts over $ 100,000
In West Virginia, public project workers (over $50,000) must take the OSHA 10-hour course. However, people who are working for 21 days or fewer can skip this training.
New York City and Philadelphia require construction employees to take both the OSHA 10- and 30-hour courses.
Does an OSHA Training Course Lead To An OSHA Certification?
Although OSHA recognizes OSHA Outreach trainers and online training programs, you cannot get "OSHA Certified". Furthermore, OSHA Outreach training is a voluntary program. The US Department of Labor card is the closest thing you can get to an OSHA certification. It is mandatory in certain states like New York, Connecticut, and Nevada. It is also required on some governmental worksites nationwide. Only a designated OSHA outreach trainer can provide a US Department of Labor card.
Industry-Specific OSHA Training Courses
OSHA courses are designed to serve a wide range of industries. The most common training courses are for Construction and General industries.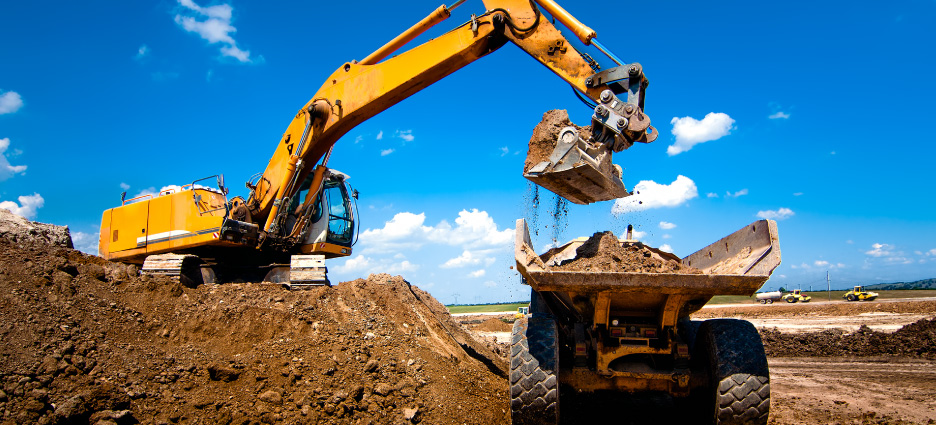 Construction Industry Training Courses:
Construction Industry OSHA courses are designed for construction workers and other personnel working on skyscrapers, ports, or other construction sites. Some of the available courses are:
OSHA 10-Hour Construction Safety Training
New York 10-Hour Construction Safety Training
New York 30-Hour Construction Safety Training
General Industry Training Courses:
OSHA refers to all industries as general industries, except agriculture, construction, and maritime. So, general industry OSHA courses cover a wide range of industries. Some of the courses include:
OSHA 10-Hour General Industry Safety Training
New York 10-Hour General Industry Safety Training
Industrial Hygiene Training Courses:
Industrial hygiene OSHA courses deal with how protection can be provided against hazards at work. These hazards can be both physical as well as psychological. An example of such a course is:
Hazmat Handling Industry Training Courses:
Hazmat handling refers to the handling of hazardous materials in various industry settings, such as chemical, nuclear or biological. OSHA courses specifically catering to this industry are also available, such as:
Hazardous Materials
Permit-Required Confined Space Entry
Transitioning to Safer Chemicals
Maritime Industry Training Courses:
As much as 80 percent of international trade today happens through shipping. Unsurprisingly, there are numerous training courses to cater to this sector, such as:
Trainer Course in Occupational Safety and Health Standards for the Maritime Industry
Maritime Industry Trainer Update Course
Occupational Safety and Health Standards for the Maritime Industry
Disaster Assistance Training Courses:
You would never want to be stuck in a disaster situation, whether it is natural or man-made. However, as a disaster rescue worker, in case you do find yourself stuck in this undesirable situation, you would want to know how to get out of it. Fortunately, there are OSHA training courses designed specifically for this scenario, such as:
Disaster Site Worker Trainer Course
Update for Disaster Site Worker Trainer Course
Evacuation and Emergency Planning
Oil and Gas Industry Training Courses:
Although renewable energy sources are getting popular, oil and gas are still the biggest energy resources. Training courses are available for this sector, such as:
Machinery and Standards
Introduction to Machinery and Machine Safeguarding
Hazards Recognition and Standards for On-Shore Oil and Gas Exploration and Production
Incident Investigation Training Courses:
Incident investigation analyses an incident, such as a plane crash, based on information gathered through studying the causes involved. An example of a course for this sector is:
Introduction to Incident (Accident) Investigation
There are many more such courses available through OSHA. For a full list, click here.
OSHA 10-hour or 30-hour?
Entry-level employees often find the 10-Hour OSHA training course enough. However, OSHA safety training needs will vary depending on the job. Safety personnel should definitely receive 30-hour OSHA training. Unsurprisingly, the 30-Hour program has a larger and more mixed focus than the 10-Hour one.
Benefits of OSHA Training Courses
Allowing your employees to obtain OSHA training has advantages for both employers and employees.
It ensures that the trainer is OSHA-authorized and that the subject contains essential workplace hazards and safe practices for most workers. Moreover, all questionable training/facility personnel are tracked by OSHA.
You can design a training course for your industry that focuses on the basics.
Trainer participation is highly encouraged.
It may help you prove that you have done all you can to make your workplace safer during an OSHA inspection.
OSHA maintains a list of Spanish-speaking trainers.
It equips workers with a strong base for safety knowledge.
It adds up to the development of strong safety culture by improving the employer's credibility in its safety efforts.
Students can take online courses from OSHA-approved online providers, which saves time and money.
Summary
OSHA requires industries to ensure occupational safety and health. It, therefore, provides OSHA Safety training courses resources to help create safe working environments. Training is available for both employers and employees. However, they both need to work together to determine which training courses are suitable for their organizations. Training courses cover a wide range of industries, such as construction, healthcare, and many more. OSHA training classes are available in physical form as well as on online forums. Gaining OSHA training results in multiple benefits for both employers and employees.