OSHA is the acronym for Occupational Safety and Health Administration. It is the division of the US government that ensures safety in the workplace. This agency was created as a result of the 1970 Health and Safety Act. This includes workers in all the states as well as the territories of the United States. The main aim it has is to ensure a safe and healthy work environment for all the workers also called Osha Requirements. Furthermore, it also works towards making the workers more responsible with knowledge about the safe and healthy functioning of their respective industries. In addition, employees get OSHA 10 and OSHA 30 cards, also known as DOL cards, to ensure that they are OSHA certified and capable of taking responsibility for their workplaces efficiently.
OSHA has gone ahead to set up various regulations and standards. Several standards have been set based on the industries that are being catered too.
Furthermore, it takes into account all industries. Various industries such as Agriculture and Construction have separate regulations and standards whereas the others that qualify under the general industry have other guidelines. Certain OSHA Acts consist of specific instructions for the industries. They are required to follow them exactly.
The general duty clause in it has stated that it is the responsibility of the employer to take into account and address all "serious recognized hazards". Therefore employers are held responsible and liable by OSHA to follow the guidelines and also if they go on and violate any of their guidelines that have been set out and state for them.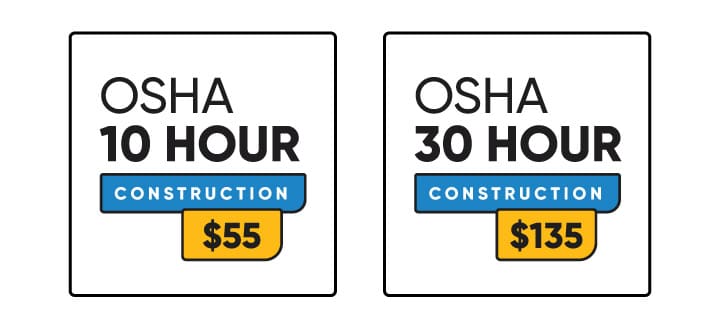 There are many courses available for training and guidelines for the employees but the best way to understand is to invest time and consideration in the work. The OSHA 10 Hour Construction Course is designed to help you give a brief understanding, training, and guidance to all the OSHA's dos and don'ts. The OSHA 30 Hour Construction Course takes you through an analysis in more detail. Conducting yourself in truly a professional manner will help you gain more insight into the guidelines of safety procedures.
OSHA also carries out inspections in the workplace and the environment. It conducts on-site inspections possibly due to dangerous situations that could exist, injuries reported by employers, and referrals from other organizations or government agencies. Besides these, they also often schedule inspections with industries that are categorized as high risk and keep a strict check on them.
They also go ahead and conduct follow-ups to ensure that the employers are being responsible and taking care of the hazards that need to be fixed for a smooth and healthy working environment.
It also allows anyone to file anonymous complaints. These are supposed to be anonymous complaints about health and safety against the employers. They then go ahead and investigate depending on the importance of the complaint and how soon it needs to be addressed. If it needs to be addressed on an urgent basis then an on-site visit is conducted or else an investigation via phone call is done to get to the bottom of the matter and to ensure the following of rules.
Even though the agency has laid a framework for the safe functioning of industries, this is not enough. Just having a framework does not ensure that it will be conducted and carried out effectively and that its implementation will be apt. Hence, to cater to this and to have further training there are the OSHA outreach courses.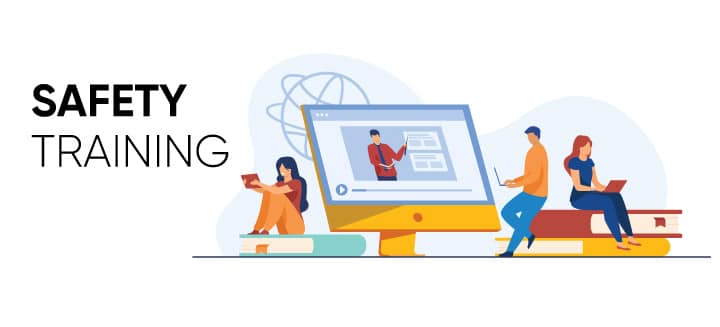 OSHA requires all employers to provide their employees with safety training. It tells them that it is their responsibility to ensure that the people working for them are aware of the set guidelines and standards. This training can be taken at the OSHA training institutes.
It is well equipped in the courses and training that it provides the employers. The Employers are also required to pay for the training for the employees as they don't want employees to be burdened in any way.
Moreover, all employees need to be trained not just full-time employees. These can be other ones too who are working such as part-time employees or temporary employees.
It is the employer's responsibility to ensure that their workers are aware of the regulations that need to be followed to prevent and protect themselves from such safety risks.
Moreover, training is not required constantly or on a very frequent basis according to the agency. Follow-up training must only be conducted under certain circumstances such as the introduction of new hazards, a change in regulations and standards, or employees needing further training due to lack of knowledge and implementation.
Hence, OSHA Outreach Courses are always there to ensure employers are up to date with their training. These are the fundamentals of a healthy and safe work environment.
If you also wish to maintain such an environment and ensure that your employees have adequate knowledge to maintain one too you can visit our website and choose the training of your choice for them.
Once you reach the website you will also see the variety of courses that are being offered as a part of this program. To make the search easier, go on the search bar and simply type in your area of interest. You will then have the details of all the courses which last for various durations as well. Upon completion, you will receive a DOL card or a certificate that shows you have completed the course!