Workplaces need to comply with OSHA regulations, otherwise, they can get penalized. Getting OSHA certification will help them avoid these penalties. It will also help establish a reputation of being an occupational safety and health leader. There are two major types of industries. General and construction industry so whichever course you undertake, it will vary largely based on that industry.
Entry-level employees can benefit by registering in our 10-hour OSHA certification courses. However, requirements may differ from workplace to workplace. On the other hand, the OSHA 30-hour course entails training for site leads, managers, etc. — those responsible for safety.
Outreach Trainer OSHA Certification
The highest achievement is the Outreach trainer OSHA certification. It is an authorized certification that enables you as a trainer to teach both 10 and 30-hour courses. It is not incumbent from OSHA that you earn an OSHA certification. You will become effective at training by taking these outreach trainer courses. Employers should too because, at the end of the day, it falls on them to enforce compliance. In short, OSHA training is voluntary.
OSHA 10 or 30?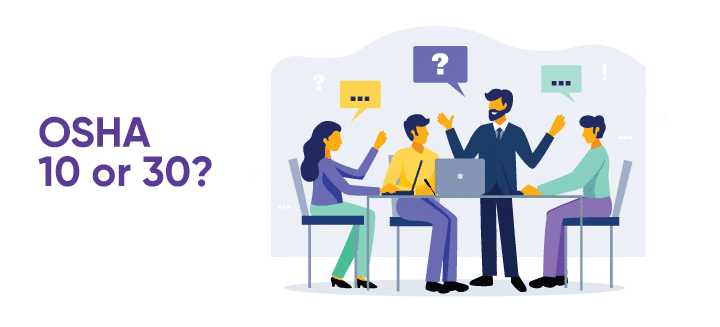 People often ask this question. There is no easy answer. On the surface, 10-hour outreach OSHA training is adequate for a worker, but some states require workers to even undertake OSHA 30-hour outreach training.
The type of OSHA certification training to undertake will depend on the industry you work in. It will also depend on which state or locality your office is located in. For example.
Connecticut requires an OSHA 10-hour certification for construction workers. Your certification will be valid if taken within the last five years.
Massachusetts requires construction workers to complete an OSHA 10-hour certification before starting the project.
Similarly, Nevada requires construction as well as entertainment industry workers to undertake the OSHA 10-hour certification every 5 years (at the least). Supervisors are expected to complete an OSHA 30-hour certification every 5 years.
Other states/municipalities like Missouri, New Hampshire, New York, Rhode Island, and West Virginia have laws requiring a certain OSHA outreach training.
Although voluntary, whenever you decided to enroll in any OSHA course, make sure the requirements for that state/municipality are met.
Benefits of OSHA training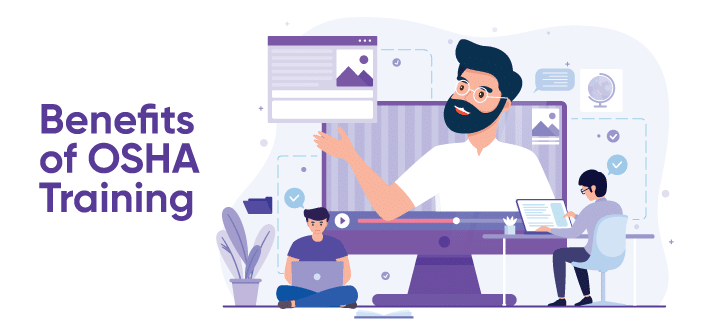 Regardless of what state you are in or are a worker/supervisor, both 10-hour and 30-hour OSHA certification promises benefits.
It helps workers understand the basics of workplace hazards and safe practices.
OSHA tracks trainers. They will reprimand anyone deviating from the standards. So, the training you receive will always be from the source (that of the official body).
Trainers tailor their curriculum to suit the industry and audience.
Trainers are encouraged to utilize a hands-on approach.
Employers can better shape their workplace according to the set guidelines of OSHA.
Spanish-speaking trainers' list is maintained by OSHA so they can be easily located.
Workers are provided with a strong foundation to build their safety knowledge.
Enables worker and employer collaboration for team-driven safety culture.
OSHA courses can be also taken online. Amid COVID-19 concerns, while people are at home, you can in the meantime earn an OSHA certification.
Thus, it is definitely worth getting. If you are someone looking for a job, employers prefer an OSHA certification more than a master's degree in health and safety.
How much does an OSHA certification cost?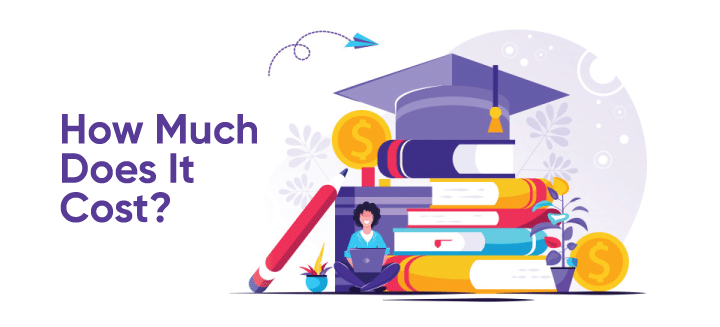 The cost will depend on the length of training and its setting. Meaning, online or otherwise. For pricing and other course details, visit our website: OSHA Outreach Courses