OSHA and its mission
OSHA stands for the Occupational Safety and Health Act of 1970. Congress founded the body so safe working conditions are ensured for the workers everywhere. The OSHA program entails training, outreach, assistance, and education. A set of SOPs is followed to maintain health standards.
The annual workplace accidents that resulted from the violation of safety standards were once 14,000 worker deaths on an annual basis. Furthermore, it resulted in 2.5 million disabled workers yearly. These were of course before the OSHA Act was enacted.
Since then, OSHA has cut the work-fatality rate by more than half. Overall injury and illness rates have also plummeted. This is especially in the textile and excavation industries. OSHA covers all of the 50 states in the US and adjoining territories/jurisdictions.
The OSHA coverage is applicable to most private sector employers and workers as well as some public sector employers. Not only OSHA undertakes training and education but is also responsible for their enforcement.
OSHA safety standards
OSHA safety standards require workers to strictly adhere to best practices. This not only keeps them safe but ensures the safety of their fellow workers too. Among these standards, participation from workers is encouraged.
Developing and incorporating standards from a worker's perspective brings practicality to them. OSHA standards may vary from industry to industry. Some might be common among industries.
All in all, they are designed to safeguard the interests of workers. OSHA guidelines help employers take the necessary steps in order to make the workplace a hazard-free environment. For example, the use of OSHA compliant safety signs.
These include COVID-19 Safety Signs, Construction Site Signs, Hand Washing Signs, Temperature Check Signs, Health Hazard Signs, etc.
According to statistics, the most cited standards are fall protection in construction, lockout/Tagout, and respiratory protection. Meaning, the aforesaid areas are reported for top violations each year.
See https://www.osha.gov/law-regs.html for more information.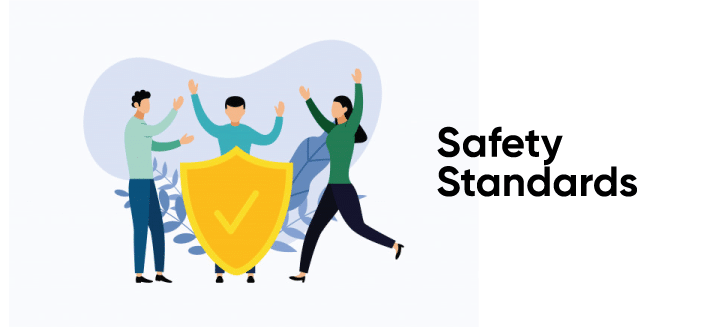 Should I call OSHA on my employers?
The idea behind OSHA is to consider any violations that may endanger the lives of those involved in the workplace. Therefore, if as a worker you feel that there is danger and an accident is waiting to happen, you can file a complaint and ask OSHA to visit the premises.
Their inspection team will take care of it. Reaching out to OSHA representatives is easy. A complaint can be filed online or you can download a form and then mail or fax it to your nearest OSHA office. You can always get in touch on call.
If violations are found, OSHA officials can issue fines ranging up to tens of thousands of dollars or can refer an employer for criminal prosecution should they deem fit. OSHA considers any and all possible causes for job-related injuries, illness, or death which is why the body has landmark winds under its belt.
Two notable instances:
OSHA fined Ashley Furniture thrice for USD 2,280,200 after investigation revealed that over 1000 work-related injuries were reported in the past three-and-a-half years. It was established that the employer failed to protect employees against moving machine parts.
This has to be the largest action to date. BP Products of North America Inc. was penalized for USD 87.4 million after an explosion and fire at their refinery killed 15 workers and injured 170.
There may be feelings of hatred and animosity. This is why an employer cannot fire his worker solely because he reported a violation of OSHA. It is illegal under Federal law and OSHA happens to be a federal agency.
So, OSHA means serious business.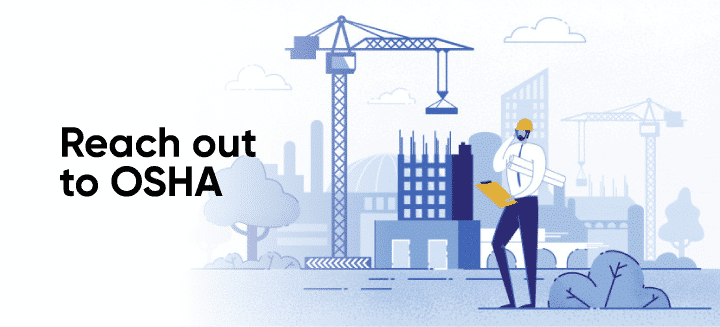 Who is exempt from OSHA standards?
It is incumbent on employers who are covered under OSHA to maintain records of occupational injuries or illnesses using the OSHA 300 log. These are then used to evaluate the safety score of the workplace. It provides insights into the industry hazards, in addition to devising methods on OSHA's part to reduce/eliminate potential worker risks.
Although, two classes of employers are exempt (partially) under OSHA principles from maintaining injury or illness log.
Employers with ten or fewer employees in the previous calendar year.
Establishments in certain low-hazard industries
To keep abreast of the list of both exempt and covered industries, see the OSHA website for more information.
What are OSHA safety norms?
Now there is a lot of talk about how non-compliance with OSHA standards can get you into hot water. However, one might ask, what constitutes a safety norm? Following are a set of norms that comply with OSHA requirements.
For employers:
They must undertake an inspection of the workplace to scan for potential hazards.
Try and eliminate hazards.
Maintain regular records of workplace injuries and illnesses.
Arrange training (OSHA 10-hour certification) for employees to recognize health and safety best practices.
Educating employees on how to prevent accidents from happening.
For employees:
They must wear the necessary protective equipment.
Report any hazardous conditions.
Report job-related injuries/illnesses.
Comply with OSHA safety regulations/standards.
OSHA training – who needs it
Workers who specifically fall under the definition of construction workers are required by law to receive training. Osha training is made up of OSHA 10-hour and OSHA 30-hour certifications.
OSHA 30-hour AKA OSHA Outreach training is usually recommended for supervisors, site leads, and managers – those who are responsible for the safety of their workers. It is an in-depth training and encompasses a wide array of topics
If you are applying for jobs, an OSHA 30-hour certification can brighten your prospects. You can land jobs as Project Manager, Project Engineer, Construction Superintendent, Safety Manager, and the likes thereof. These roles are supervisory (as stated earlier), and make you in charge of worker safety.
OSHA 10-hour Outreach training is for entry-level workers. They take up 10-hour courses which are basically an orientation into the safety guidelines from OSHA in construction and general industry. Some are industry-specific topics while others are optional. For a full list of topics, you can visit our website: OSHA Outreach Courses.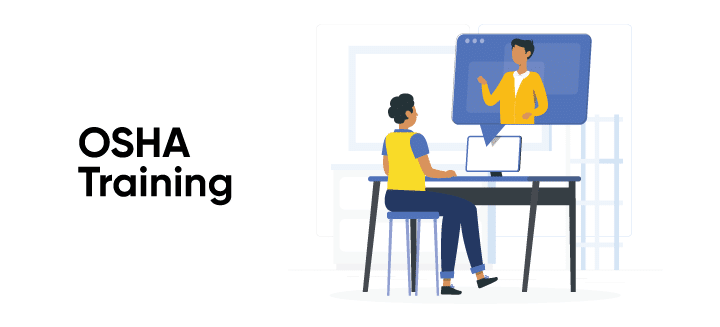 ____________________________________________________________
This article aims to establish the need of OSHA standards and why it is important for your business. By now, you should understand OSHA safety guidelines, who it is for and what happens if found in violation or non-compliance of these standards.