OSHA and its mission
The Occupational Safety and Health Act (OSHA) is a US labor law governing the federal law of occupational health and safety. It regulates Occupational Safety & Health (OSH) in the private and public sectors in the United States. Congress enacted OSHA guidelines in 1970, during Richard Nixon's presidency. Its primary objective is to ensure that employees are provided with an environment free from common hazards. Such as exposure to toxic chemicals, excessive noise levels, mechanical dangers, heat or cold stress, or unsanitary conditions. The Act also created the Occupational Safety and Health Administration (OSHA) and the National Institute for Occupational Safety and Health (NIOSH).
Before Congress enacted OSHA guidelines, 14,000 people died annually at workplaces across the United States, due to unsafe working conditions. There were also as many as 2.5 million worker disabilities. The enactment of OSHA has reduced these figures by half. Overall injury and illness rates have also plummeted. These improvements are most noticeable in the textile and construction industries.
OSHA Guideline safety standards
OSHA safety standards require employers to strictly enforce their regulations. As a result, it helps keep both employees and their employers safe. OSHA encourages employees to provide their input towards making these regulations more useful. Since they are the ones most affected by these regulations, it is only natural to seek their feedback. However, OSHA standards may vary among industries. All in all, OSHA has designed these standards to protect the interests of workers. So OSHA guidelines help employers make the workplace hazard-free. An example is the use of hazard warning signboards. These include COVID-19 Safety Signs, Construction Site Signs, Hand Washing Signs, Temperature Check Signs, Health Hazard Signs, and many more. Fall protection in construction, Lockout/Tagout, and respiratory protection account for most OSH violations.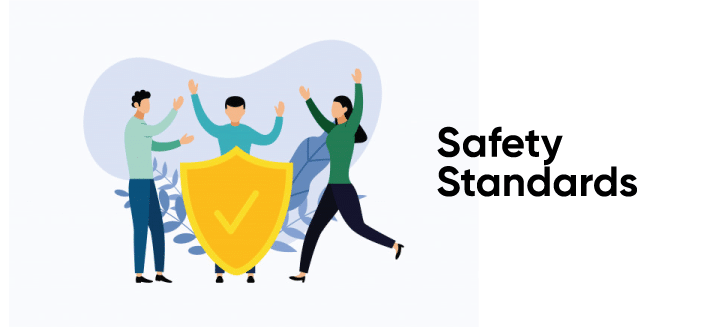 Should I call OSHA on my employers?
OSHA acts as a workplace safety watchdog. So as a worker you can report your employer to OSHA if you feel OSH regulations are not being adhered to. After reporting a complaint, OSHA will send its inspection team for evaluation. One can easily reach out to OSHA. You can file a complaint online. You can also send a hard copy of your complaint to your nearest OSHA area office. Or you can simply call their office to register your complaint. OSHA fines OSH violators. These fines are often pretty hefty. In more serious cases, where there are human casualties, OSHA can initiate criminal proceedings against the offenders. It is a federal offense to fire an employee for reporting OSHA guideline violations. So you should not hesitate to report safety violations at your workplace to OSHA.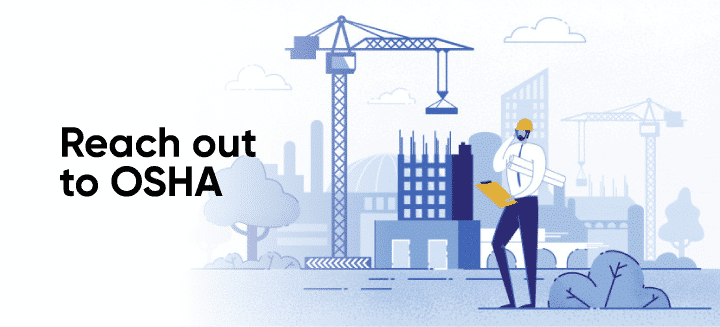 Who is exempt from OSHA Guideline Standards?
All workers falling under OSHA's jurisdiction are required to maintain OSHA 300 forms. OSHA 300 is a log of work-related injuries and illnesses. These logs are then used to calculate the safety scores of workplaces. It provides insights into industry hazards. It can also help OSHA come up with ways to lower the impact of OSH hazards. However, some organizations are exempted from maintaining OSHA 300 logs. Firms with less than 10 employees are exempt from this requirement. Firms in certain low-hazard risk industries are also exempt.
What are OSHA safety norms?
OSHA has established safety norms for both employers and employees. Both stakeholders are expected to adhere to OSHA guidelines.
For employers:
They must undertake an inspection of the workplace to scan for potential hazards.
Try and eliminate hazards.
Maintain records of workplace injuries and illnesses.
Arrange training for employees to learn health and safety best practices.
Educate employees on how to prevent accidents.
For employees:
They must wear the necessary protective equipment.
Report any hazardous conditions.
Report job-related injuries/illnesses.
Comply with OSHA safety regulations/standards.
OSHA training – Who needs it?
Construction workers across the United States are required by law to receive OSHA training. They can take either OSHA 10-hour or OSHA 30-hour training courses. 30-hour training courses are available for supervisors, site leads, and managers. Basically, anyone who is entrusted with OSH matters can take these courses. These are in-depth training courses that cover a wide range of OSH topics.
You can also brighten your job prospects by acquiring an OSHA 30-hour certification. Whether you are looking for your first job or switching to a better one, getting an OSHA certification will help. You can get jobs as Project Managers, Project Engineers, Construction Superintendents, Safety Managers, and many more supervisory positions.
OSHA 10-hour training courses are designed for new entrants to the job market. They are available for both the construction and general industries. OSHA uses the term "general industry" to refer to all industries not included in agriculture, construction, or maritime. These courses are an orientation to OSHA safety guidelines. For a complete list of topics, please visit our website.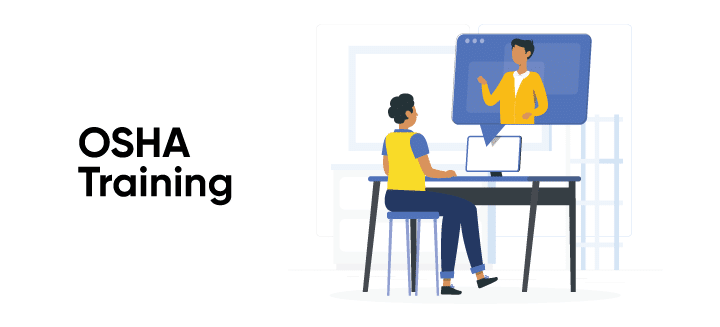 ____________________________________________________________