Occupational Safety and Health Administration (OSHA) is a federal agency that regulates workplace safety and health. It has been in existence since 1970, the year of its creation. OSHA is part of the U.S Department of Labor. Approximately 2,550 Federal OSHA inspectors are responsible for the health and safety of 130 million workers.
Why workplace safety is vital?
To understand why workplace safety is so important, look at the 2019 statistics released by OSHA. Around 5,333 people died on the job in 2019 (3.5 per 100,000 full-time equivalent workers), which translates to more than 100 deaths a week or about 15 deaths daily. About 20% (1,061) of worker fatalities in private industry in 2019 were in construction, accounting for one in five worker deaths.
OSHA Health & Safety Courses
OSHA courses provide guidelines for workplace safety. They are taught by OSHA-certified trainers who can also help you learn the procedures independently.
OSHA safety courses help workers to identify hazards, recognize the symptoms of an injury, and learn how to prevent injuries from happening in the first place.
Different types of OSHA courses can be taken online or in person, depending on what is best for the worker and company. For example, workers with Supervisory roles in any Construction or General Industry must get courses like OSHA 30.
OSHA is a significant component of the legal obligations of businesses and employers in the United States. In order to understand how to make your workplace compliant, you must familiarize yourself with its policies and standards. You can find these standards and rules on the OSHA's official website.
How Can OSHA Be a Game Changer for Your Organization's Incentive Team?
To motivate employees and keep them engaged, organizations often implement incentive programs. Furthermore, One of the most common incentive programs is a bonus for meeting specific performance metrics. The problem is that these programs are costly, time-consuming, and challenging to manage.
OSHA's incentive teams are a group of safety professionals who provide safety programs, training, and other services to employers that help them reduce their injury rates. These teams often consist of union members, supervisors, managers, or consultants.
These incentive teams can be a game changer for your organization because they can help you determine how to motivate your employees best while also improving the quality of their work environment.
What are the Benefits of Taking an OSHA Course?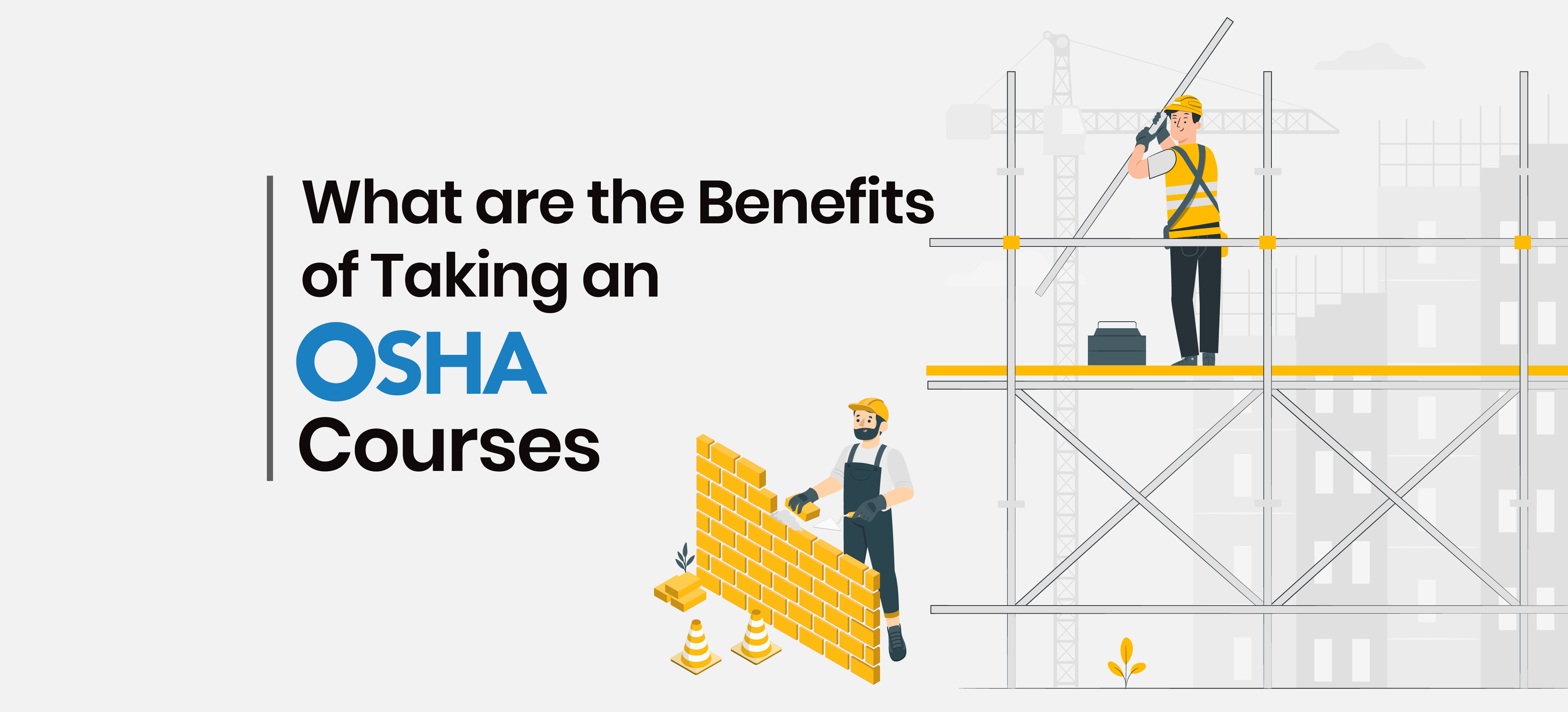 Furthermore, OSHA courses are designed to help you understand workplace safety regulations and procedures.
When it comes to OSHA, there is no such thing as being too sure!
These courses also provide a refresher course on how to handle emergencies. You can always take OSHA 30 Hour course to refresh your site safety knowledge in the most affordable yet less time-consuming way.
The benefits of taking an OSHA course include:
The essential benefit of Safety training is that it is an investment in a company's human capital.
Investing in Safety training is a strategic workforce management strategy companies use to enhance their competitiveness and performance
Training leads to increases in productivity, customer service, and quality
It will keep you up to date on the latest workplace safety regulations
It will help you prepare for emergencies in case of an accident or injury
You will be able to talk with your coworkers about potential hazards and how to prevent them
Training can also lead to lower employer insurance premiums due to lower injury rates for employees
Tips for Raising the Bar on Safety Training in the Workplace
When companies train their employees adequately, they are more likely to be safe and prevent accidents.
There is no one-size-fits-all training program that every company can create. Each company has its own unique culture and needs.
Some of the best ways to improve safety training in the workplace are by creating a culture that values safety, creating a strong team willing to take on new challenges, and conducting regular reviews of safety training programs.
Most Effective Ways to Conduct Safety Training?
Safety training is an integral part of any work environment. It helps to ensure that employees know how to protect themselves from hazards.
The best way to conduct safety training is by using different methods and materials. This includes using interactive activities, simulations, and role-playing exercises.
Safety training is a vital part of any company's safety program. While it is crucial to ensure that employees are aware of the dangers and risks associated with their work and that they can take appropriate precautions. Safety training can be conducted in various ways but finding the most effective way for a company is essential.
Online Training
This type of training can be conducted online or through video conferencing software such as Skype or FaceTime. It is an effective way for companies with smaller numbers of employees who do not have access to in-person training due to geographical location or scheduling conflicts. In addition, the time and money spent on online training can be significantly less than the cost of in-person training.
In-person Training
This type of training can be conducted in person or on-site. It is an effective way to ensure that all employees know the dangers and risks associated with their work and how to take appropriate precautions. However, this type of training can be expensive and time-consuming for companies with large numbers of employees.
Start Implementing OSHA Training Today with These Tips
Safety is a top priority for many businesses but keeping up with the latest safety regulations and training employees on the latest safety standards is challenging. OSHA is a mandate that requires employers to provide training for their employees. This training is designed to prevent workplace injuries and illnesses.
OSHA provides a variety of resources for employers and employees to use, including:
What are the OSHA Training Requirements for employers?.
A database of OSHA standards.
A list of current and proposed standards.
Online publications and other tools for employers and workers.
Employer Safety and Health Plans.
Safety Programs.
Safety Videos.
Start Taking an OSHA Course Today to Stay Safe & Healthy at Work
These courses provide the knowledge and skills required to be safe and healthy at work. You will learn about ergonomics, hazardous chemical awareness, how to conduct a risk assessment, and so on. If we talk about courses like OSHA 30 Construction, you will get to learn every designated knowledge oh site safety and its hazards.
You will learn about different hazards in the workplace and how to avoid them, and you will also learn about protective equipment that can help reduce the risk of injury from falls, slips, or contact with hazardous chemicals. The course's final section will teach you how to conduct a risk assessment and what OSHA standards are in place for your workplace.
OSHA Outreach Courses is a leading provider of online eLearning platforms for OSHA compliance training and certifications. The safety team at OSHA has released 1200+ courses and 500+ training modules companies use. Our strategic affiliation with Pure Safety is a great initiative to promote Occupational safety and health. In addition, our diverse distance-learning library contains hands-on Occupational safety courses which provide companies with optimum safety and efficiency.