This weekend, we are celebrating our 245th Independence Day across our country. Yes, we are getting old. And what better way to wish Uncle Sam a big "happy birthday" than a good old fireworks display, hopefully with fireworks safety protocols. According to the American Pyrotechnics Association (APA), every year more than 14000 Independence Day fireworks displays light up skies across America. Not content with celebrating at home, we also do the same in our diplomatic missions across the world. This has been a proud tradition since our first Independence day celebrations of 1777. And it is no different this year as well.
2021 Fireworks Incidents
Independence Day fireworks displays require the handling of flammable substances. After all, playing with fire is not for the faint of heart. Negligence in following fireworks safety protocols can easily result in tragedy. And sure enough, we have already had at least two such incidents on Sunday. The incidents took place in Los Angeles, California, and Ocean City, Maryland.
The incident in Los Angeles happened when a bomb squad attempted to safely detonate seized improvised explosive devices along with 5,000 pounds of explosives. A homeowner had illegally transported the explosives to Los Angeles. Private fireworks displays are illegal in California. Police officers used an explosive containment vessel (ECV) to safely detonate the seized materials. However, the ECV was unable to contain the explosion. As a result, the explosion damaged nearby houses and injured 17 people, including police officers.
An accidental discharge of explosives, meant for a fireworks display, caused the incident in Ocean City. Fortunately, some fireworks company employees suffered only minor burn injuries. Both these incidents have seriously highlighted the need for fireworks safety. Despite the involvement of professionals trained to handle explosives, they still suffered injuries. Such incidents take place every year, despite The Occupational Safety and Health Administration's (OSHA) appeals to follow fireworks safety precautions. Such incidents take place every year. Hazards related to fireworks displays include the manufacturing process, storage, transportation, and display and sale of fireworks for use at public events.
More than 14,000 fireworks displays light up U.S. skies each 4th of July.

American Pyrotechnics Association (APA)
Fireworks Related Injuries
Firecrackers, sparklers, and bottle rockets cause most injuries in fireworks displays incidents. We injure our hands, head/neck, and eyes get more frequently than other body parts. Burns are the most common injury. Cuts, bumps, and bruises are the most common injuries to the head. So we should follow fireworks safety protocols to avoid such injuries. In addition to blindness, third-degree burns, and permanent scarring, fireworks also cause life-threatening home and motor vehicle fires.
According to research, fireworks are two times more likely to injure boys than girls. Children younger than 15 years account for a quarter of all firework-related injuries. Most fireworks-related injuries are reported on the 4th of July. This is hardly surprising, given the volume of fireworks displays that we indulge in during our Independence Day celebrations.
You may take the following actions to help ensure your safety during the upcoming Independence Day fireworks displays:
Do not buy fireworks to use at home. If a fire breaks out, you will be at increased risk if you have stored flammable materials inside your house.
The safest way to enjoy fireworks is to attend a public display by trained professionals.
Never allow children to play with fireworks, including sparklers.
Even though some parents consider sparklers to be "safe fireworks," they can reach temperatures of 1800 degrees and easily ignite clothing. Sparklers are a leading cause of firework-related injury.
One in four firework-related injuries to children occurs to bystanders. Even if you do not allow your children to touch fireworks, they can still be seriously injured if they are around others who are using fireworks.
Make your children aware of the dangers of fireworks.
Equip your house with a fire extinguisher and make sure it is properly maintained.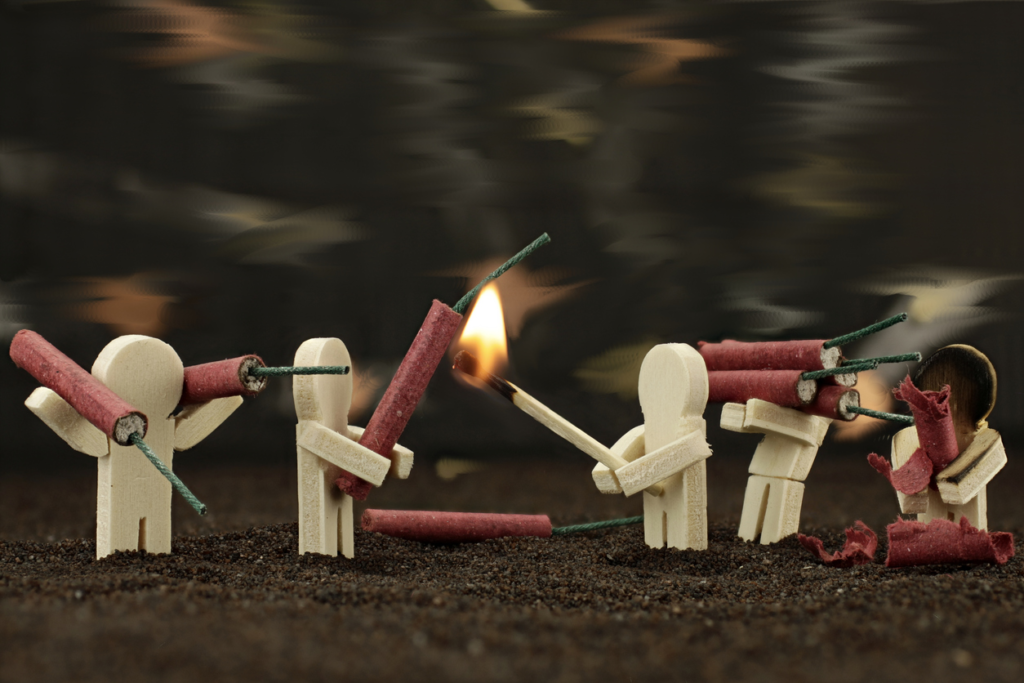 OSHA Safety Guidelines
OSHA has compiled a list of safety guidelines in relation to fireworks safety protocols. Public fireworks display operators will find these guidelines particularly useful. By following these procedures they can ensure fireworks safety this Independence Day. We must understand that display fireworks can present hazards when improperly handled or used. During the 2003 Independence day festivities, ten people lost their lives in fireworks displays related incidents. Employers are encouraged to follow these or other stronger safety guidelines when using display fireworks.
Pre-Display Fireworks Safety Approval Checklist:
Obtain required Bureau of Alcohol, Tobacco, Firearms, and Explosives (ATF) licenses and permits.
Arrange U.S. Coast Guard approval for displays fired from harbors or navigable waterways.
Seek Federal Aviation Administration (FAA) approval if close to an airport or heliport.
Ensure pilots are warned through the issuance of a Notice to Airmen (NOTAM).
Submit required applications to the State and/or local Authority Having Jurisdiction (AHJ) and obtain necessary approval, licenses, and permits.
Arrange for inspections required by State/local AHJ or Federal authorities.
Obtain approval from appropriate authorities to close roads or restrict access.
Arrange for fire service and EMS to be available for the display.
Obtain the required or appropriate accidental insurance.
Pre-Display Fireworks Safety Site Checklist:
Establish site security before the arrival of pyrotechnic materials.
Protect all fireworks, pyrotechnic materials, and launching equipment from inclement weather and keep them dry at all times.
Prohibit smoking material, matches, lighters, or open flames within 50 feet of fireworks or pyrotechnic material.
Only necessary personnel required to perform the display set up and show shall be allowed at the display site.
Prohibit persons in the display site who are under the influence of alcohol, narcotics, or medication that could adversely affect judgment, mobility, or stability.
Prohibit cell phones or radio frequency (RF) generating devices within the immediate discharge area while operators prepare, load, or set up electrically ignited fireworks or pyrotechnic devices.
Wear all personal protective equipment appropriate for setup duties.
Verify that all mortars and racks are made of approved materials, and are of sufficient strength, length, and durability to allow shells to be propelled to safe deflagration heights.
Make sure all mortars, mortar racks, bundles, pre-loaded box items, cakes, candles, and ground displays have been thoroughly inspected and deemed inherently stable.
Avoid placing any portion of your body over mortars during loading, wiring, or igniting, and immediately after the display has been fired.
Use safe handling and loading procedures for all pyrotechnic devices.
Pre-load larger shells as required.
Check the proper fit of shells in mortars.
Designate spotter(s).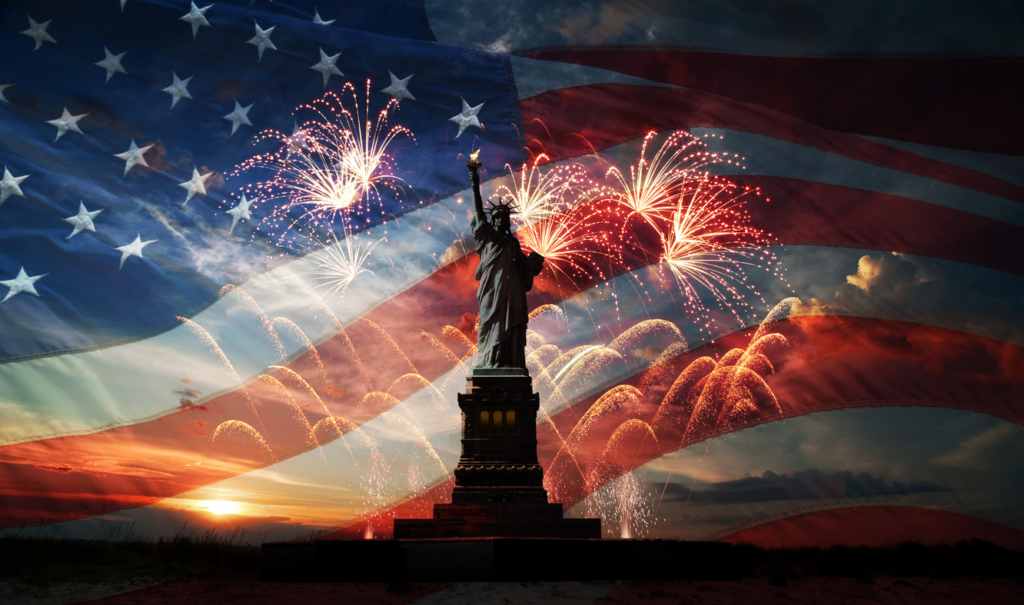 Display Checklist:
Verify fire service and emergency medical service (EMS) units are available and ready to respond
Establish good communications between crew, event sponsor, AHJ, and fire service/EMS units.
Maintain crowd control, utilizing monitors and/or barriers.
Use all required personal protective equipment especially protection for the head, eye, ears, and foot.
Wear long-sleeved and long-legged clothing made of cotton, wool, or similar flame-resistant cloth.
Avoid placing any portion of your body over mortars when manually igniting them.
Monitor weather and crowd conditions to maintain safety.
Comply with directions given by the AHJ, spotter(s), or fire/EMS units.
Use only flashlights or another nonincendiary lighting in firing and ready box areas.
Post Display Checklist:
Wear personal protective equipment appropriate for cleanup duties.
Disable any electric firing switches and disconnect all electric cables.
After at least 15 minutes, search the display and fallout areas.
Follow proper marking and warning procedures for unexploded shells.
Ensure that all unused live products and duds are accounted for, properly
handled, repackaged, and secured according to Federal, State, and local regulations.
Conduct a second site search at the first light.