The Occupational Safety and Health Administration (OSHA) employs inspectors to review and improve workplace conditions. So this is done per federal health and safety regulations. If you're passionate about workplace safety, becoming an OSHA inspector might be a rewarding job. So you can choose from one of three OSHA career tracks. Gain certifications as needed, depending on your interests as a health reviewer.
Acquiring the Required Education to Become an OSHA Inspector
Choosing from one of three Career Paths
Potential inspectors can choose from three employment paths. So safety and occupational health, safety engineering, and industrial hygiene are the three areas in which OSHA inspectors specialize. The path you choose will assist you in deciding which college classes to take and which OSHA certifications to obtain later.
Safety and Occupational Health Inspectors work on employee comfort matters, such as lighting and ventilation.
Inspectors of Safety Engineering examine designs and methods that assist workplaces in complying with health and safety regulations.
Environmental issues such as noise, hazardous chemicals, and biohazards are addressed by Industrial Hygiene Inspectors.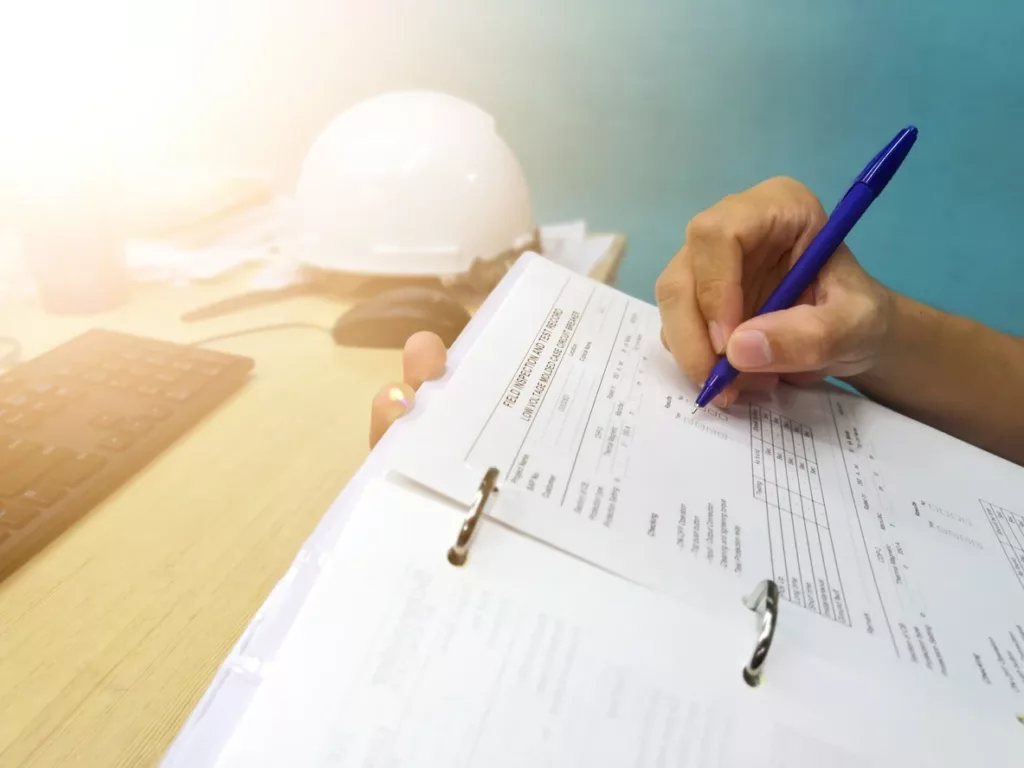 Obtain a Bachelor's Degree Relevant to Health and Safety Standards
You can prepare yourself to become an OSHA inspector by studying life sciences such as biology or occupational health, as well as physical or mathematics disciplines such as chemistry or engineering. So to set yourself apart from other candidates, consider majoring in a biological science subject and minoring in a physical or quantitative discipline.
A civil or mechanical engineering degree will give you the best chance to launch your career as a safety engineering inspector.
To be certified, safety engineering inspectors must have a bachelor's degree in engineering.
Take courses that are relevant to your chosen career as an OSHA Inspector
Although on-the-job training is common in OSHA professions, having a working knowledge of federal health standards might help you stand out as a more desirable candidate. If your college offers health and safety courses, take some classes related to your chosen career path. These may include courses on risk communications and handling hazardous materials.
If you wish to work as an industrial hygiene inspector, you need take hazardous materials handling course.
Get a Master's or Doctorate Degree to Qualify for more Lucrative Jobs
To excel in your career as an OSHA inspector, you will most likely require a master's or a Ph.D. degree. The most appropriate degree options would be engineering, safety, and occupational health, environmental health, industrial hygiene, health physics, biosecurity and disaster preparedness, or safety management.
Gaining Work Experience to become an OSHA Inspector
Seek Employment as an Occupational Health Technician while Studying
Inspectors and occupational health technicians collaborate to collect data for analyzing and improving workplace settings. Most technical occupations demand a high school diploma as a minimum qualification. Apply for a technical position to obtain relevant experience while completing your bachelor's degree.
Look for job technician vacancies at your local OSHA, as well as surrounding hospitals, construction companies, and safety consulting agencies.
As a high school student seeking technician jobs, you should opt for English, mathematics, chemistry, biology, and physics.
Apply for Inspector Jobs Outside of OSHA
OSHA is not the only employer of health and safety instructors. Private companies also require such inspectors. Jobs in these companies will demand similar qualifications to those offered by OSHA. They both require a science-related degree and a hands-on knowledge of federal safety regulations. If you are initially unable to secure a job as an OSHA inspector, you may find work with other employers. The experience gained here will help in getting work as an OSHA inspector in the future.
Seek Jobs that Require Communication Skills
OSHA inspectors must have excellent communication skills in order to negotiate with companies and create inspection reports. To improve your chances of becoming an OSHA inspector, look for a profession that needs both written and oral communication.
Obtain OSHA Certifications
Although certification is not required for most OSHA positions, it will certainly help your application stand out. You may select from a wide variety of courses here. You must complete a series of classes and pass a given test at the end of your certification course to get an OSHA certification.
Finding an OSHA Inspector Job
Search Online for Vacant OSHA Positions in your Area
Check the Department of Labor's website for OSHA inspector positions on a regular basis. You must first create a Department of Labor profile with your personal information before applying for these jobs.
You can search for all OSHA jobs here.
The USAJOBS website lists all open US Government jobs. So you may apply here as well.
Include all OSHA or other workplace safety certifications that you may have achieved in your application.
Acing an OSHA Inspector Job Interview
You should have at least 3 to 4 safety work experiences to talk about during your interview. So this will allow your interviewer to view you as someone who takes a keen interest in occupational health and safety. You should particularly talk about instances where you have improved working conditions in any of your previous jobs.
Things to do after becoming an OSHA Inspector
Complete on-the-job Training
It is not a problem even if you have not had relevant health inspector experience. As an OSHA inspector, you are very likely to receive training in federal and state safety regulations, inspection procedures, and hazard recognition. The training time will vary depending on your education and prior job experience. However, it can typically last for until a month.
Be Prepared for Frequent Travel as an OSHA Inspector
This is not a typical 9-5 desk job. You will be required to frequently visit other offices, factories, hospitals, etc for inspections. Most of your working hours will be spent out in the field. You will be working more than 40 hours a week. You may also be on duty during odd hours to address emergency situations. So if you prefer sitting behind a desk at work, then you are not the right fit for such a job.
Keep Building on your Safety Skills
It is important to keep enhancing your occupational safety skillset, even when you become an OSHA inspector. Taking OSHA courses from time to time will help improve those skills. You should take these courses even if you are not specifically required by your office to do so. Taking these measures will surely enhance your credentials and will go a long way in advancing your career as an OSHA inspector.