Let's start this article with a famous quote "Protection is better than cure". Personal protective equipment training is required by all industries. It contains a general industry-related training program that provides hands-on knowledge and learning material. Personal protective equipment (PPE) is required in almost all industries and must be strictly implemented by the employer to protect the employee during any work-related operation. There are many PPE programs that include Personal Protective Equipment (PPE) – International, OSHA 30 Hour, OSHA 10 Hour, and many others. Occupational safety courses can be found at OSHA Outreach Courses. Osha Outreach Courses is a leading e-learning platform for Occupational safety and health-related programs and certifications.
Personal Protective Equipment OSHA:
Personal protective equipment is also referred to as PPE. PPE is believed to begin in 1910 and the first PPE gear was facemask for a pneumonic plague. Personal protective equipment is defensive attire, caps, goggles, or different pieces of clothing or equipment intended to shield the person's body from injury or disease. The objective of personal protective equipment is to prevent the vulnerability of workers to hazards where all administrative controls are not possible or efficient. The PPE is essential where there are hazards involved. Any PPE object imposes a boundary between the person and the operating world. This might cause unnecessary pressures on the person wearing; affect their performance at work and create substantial amounts of pain. Effective human factor design can greatly reduce these hurdles and can also help to ensure comfortable and stable working environments by effective use of PPE.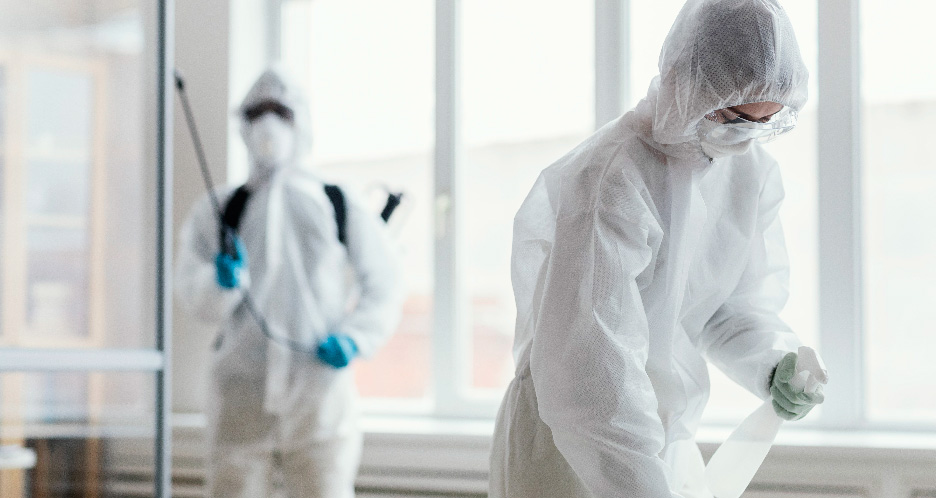 OSHA Hazard Assessment:
The first important phase in the implementation of a robust safety and wellness policy is to recognize physical and health risks at the workplace. This method is known as 'hazard evaluation.' Possible hazards can be physical or health-related, and a detailed hazard assessment can classify hazards in all groups. Physical risks include shifting materials, temperature changes, high-intensity lights, rolling or scratching objects, wiring systems, and rough corners. Health risks include over-exposure to toxic particles, contaminants, or radiation. As directed by OSHA the hazard evaluation should begin with a walk-through survey of the facilities to establish a list of possible hazards.
After the walkthrough review, the director can arrange and decipher the information in such a way that it very well may be utilized effectively to assess the right sorts of PPE required at the workspace. Companies should be made aware of the various forms of PPE required and the degree of protection provided. The workspace should be reevaluated on a quarterly basis for any changes in environments, facilities, or working procedures that might have an effect on workplace hazards. The periodic reassessment should also include the study of accident and disease reports. This will provide data and highlight certain locations or spots to take countermeasure and rectify through root cause analysis.
Selection & Type Of PPE:
All PPE equipment should be perfectly and safely designed with proper ergonomics. All PPE must be kept in a clean environment and should be in an appropriate fashion. Companies should take into account the health and convenience of the PPE when choosing suitable products for their workspace. The PPE, which suits well and is easy to wear, would promote employee use of the PPE. Many safety products are available in various sizes and consideration should be taken to choose the right size for each individual. If many various styles of PPE are worn together, rest assured that they are compatible. If the PPE does not match correctly, it will create a difference between being properly shielded or being dangerously exposed.
Businesses should ensure that every employee shows both an awareness of the PPE requirements and the willingness to train for proper wear and use of the PPE. The employer shall log the development of each employee needed to be worn or used by the PPE by preparing a credential containing the identity of each trained employee. Personal protective gear may be classified by the area of protection of the body, the types of threats, and the type of clothing or accessories. The list and details of PPE in accordance with the body parts mentioned below: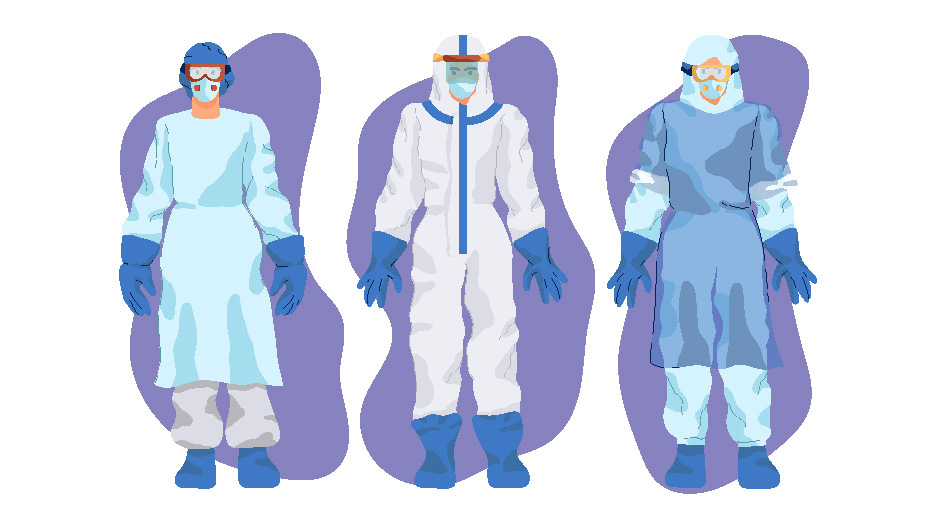 Face and Eye Protection: Employee in a certain workplace is highly exposed to face and eye risk and hazards. Employers must make certain that their workers wear adequate eye and face protection and also that the preferred type of protection is adequate for the job being conducted. Each kind of protective eyewear is aimed to safeguard against injury to the eye. Employers should define a particular workspace Hazards that endanger employees' eyes and faces by completing Hazard evaluation.

Head Protection: Protecting staff from possible injury to the head is a crucial aspect of any protection program. The injury to the head will affect the employee for good, or it may be deadly. Hard hats should have a strong outer shell and stress-resistant liner that contains a headband and belts that suspend the outer shell. This style of construction allows shock protection at impact and airflow during regular wear. There are several types of headgear designed for specific hazards. It is critical for employers to consider all possible dangers, including electrical hazards, when selecting headgear. The second class of defensive headgear is called a "bump hat" intended for use in areas of limited head clearance. They are preferred for areas where safety from head injuries, cuts, and bruises is required. It is recommended to always replace a hard hat that previously had an impact even if the damage is not noticeable.

Leg and Foot Protection: Employees who risk potential foot or leg injury from dropping or moving objects or from smashing or penetrating objects should wear safety shoes. If the employee's toes could be subjected to electrical equipment Hazards, non-conductive shoes should be provided. On the other side, vulnerability to static electricity in the workplace must use conductive shoes. Various shoes protect in diverse situations. Test the label of the package or consult the retailer to ensure that the footwear prevents the user from the risks they face.

Arm and Hand Protection: Arm and hand-related PPE should be worn at all times. Potential risks include the ingestion of toxic compounds by the skin, chemical substances or thermal injuries, electrical risks, wounds, bites, scratches, fractures, and amputations. Protective clothing includes caps, finger guards, and arm covers or elbow gloves.

Body Protection: Employers are expected to ensure that their workers wear personal protective gear only for areas of the body vulnerable to potential harm. Body security includes lab coats, jackets, aprons, surgical dresses, and full bodysuits. If a risk evaluation suggests a need for complete body safety from hazardous chemicals or dangerous toxic hazards, the garments should be thoroughly tested prior to use.

Ear Protection: It is significant to mention that hearing protectors limit just the level of noise that passes into the ears. The magnitude of this decrease is referred to as attenuation, which depends based on the type of hearing protection utilized and how it suits. Hearing protectors worn by workers must minimize the sound too reasonable limits.
Conclusion:
Hazards occur in many different ways in the workplace: sharp corners, dropping objects, airborne sparks, pollutants, noise, and a number of other potentially hazardous circumstances. It is important to prevent any possible dangers by using personal protective equipment. Security and health at work is the best thing for any job. OSHA Outreach Courses is an e-learning website with a vast library of Occupational safety and health program and training.