Lockout Tagout (LOTO) is a pre-defined protocol for the safe operation of machinery. We have heard the quote " Safety save lives" but have we actually pondered on how safety has such a huge impact on our daily lives? What consequences can we face if we don't think about safety first? For starters, Safety is not a job it's a habit! Any workplace and industry should never overlook the importance of safe operations. After all, employees have the right to a safe working environment, and this can be ensured when employees take online OSHA 10 Hour General Industry and OSHA 30 Hour General Industry online training to get ample knowledge about all essential site safety topics such as Lockout Tagout (LOTO) as well as potential site hazards and Personal Protective Equipment (PPE).


Employee productivity can be greatly increased by using machinery, which allows a single employee to do as much work as thousands of employees. With all their advantages, machines can't tell the difference between flesh and other substances, and can badly hurt staff if not operated with pre-defined protocols. Staff who maintain and operate equipment, on the other hand, are not protected by equipment guarding because their jobs frequently enable them to bypass the guards and circumvent the safety features that shield operators. This is where the Lockout/Tagout system comes in very handy. OSHA Outreach Courses is a leading platform for Occupational safety and health training.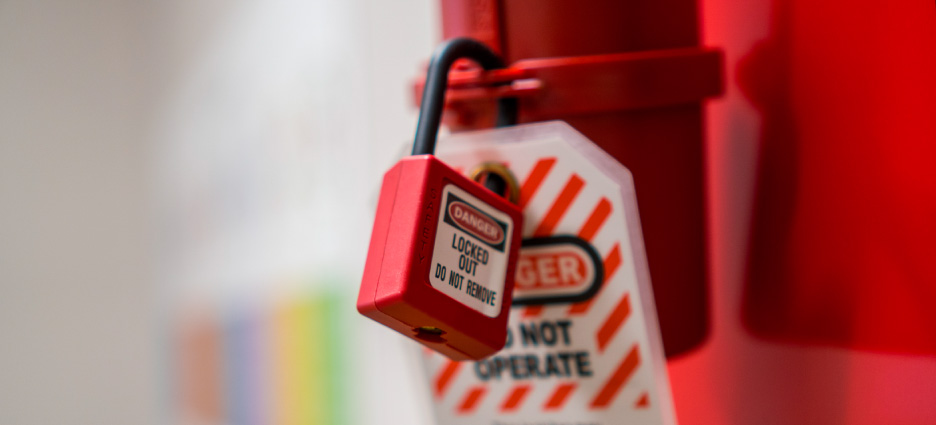 Lockout Tagout
The word "lockout Tagout" applies to practices to ensure equipment is turned off and unserviceable before servicing or repairs are done. Control of Hazardous Energy, also known as lockout/Tagout, is an OSHA law designed to keep repair and service personnel safe when doing their jobs. It addresses the risks of workers being injured by the sudden power interruption or start-up of machinery or appliances, as well as when energy stored is emitted while repairing or maintaining equipment. Employees are safeguarded by following the instructions for shutting down the system and ensuring that it does not act as they operate on it.
Standard Protocols
When employees are subjected to hazardous energy while repairing and operating tools and equipment, the OSHA lockout-Tagout regulations define criteria that employees must meet. Upon completing OSHA 30 certification, employees will be able to comprehend the following most essential criteria for these requirements:

(1) Arrange for the shutdown: Informing concerned workers that repairs would take place during lockout/Tagout. For the machinery that will be serviced, the approved employee may check the threats and Lockout/Tagout procedures.
(2)Shutdown Equipment: The certified staff member will shut down the equipment in accordance with the company's and/or the required specifications.
(3)Isolate Hardware: Using the equipment-specific Lockout-Tagout technique, detach the hardware from dangerous energy sources.
(4)Locks and labels: Tags should be put on switches, breakers/electrical disconnects, empty flanges, and every other point listed in the equipment-specific Lockout-Tagout protocols.
(5)Release/Block Saved Power: Release saved energy from the Lockout-Tagout-identified stored energy risks, also including releasing coils, covering elevated parts that may fall, preventing moving parts, draining liquids, venting gases, and so on.
(6)Check for Machinery Isolation: Make sure that all personnel is out of the building, that all locking mechanisms are in operation, and that the equipment is disconnected. After that, try a standard restart to ensure that the machinery does not turn on.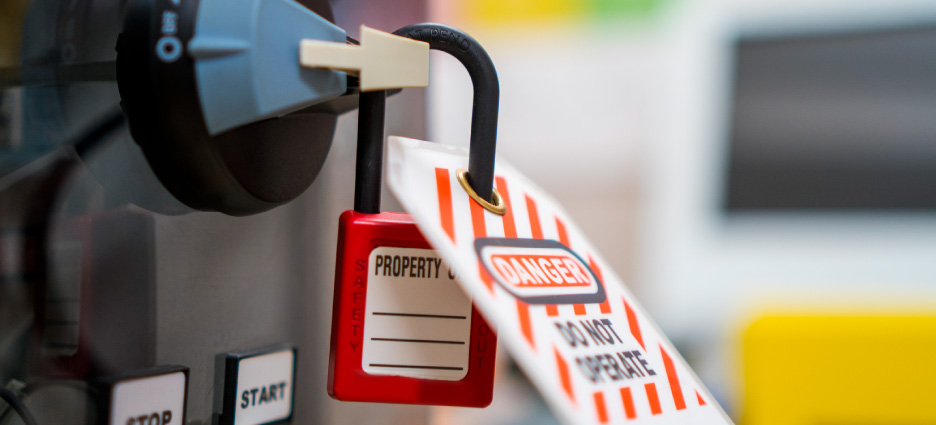 Who Is Authorized To Execute LOTO
LOTO can only be used by registered employees of your organization. To be a licensed employee, they must be educated on the company's LOTO curriculum. Identifying the real risky energy sources in the building, determining the form and severity of energy present in the facility, and isolating and monitoring dangerous energy. To put it differently, individuals must be well-qualified to understand, administer, and execute LOTO protocols. They should also get the employer's permission to use LOTO techniques.


Employees who handle equipment or machinery that will be maintained or serviced during LOTO, or who work in a place where LOTO will be executed, are also affected and need instruction. They must be educated on the function of LOTO as well as how to do LOTO processes. They must also never proceed to reboot or reenergize disabled or marked-out machinery. The repercussions for the designated employee working on the machinery may be catastrophic.